The CWU has accused the Government of "all too predictable foot-dragging" following the launch of an extensive consultation that seems calculated to delay tangible action to tackle blatant abuses of the so-called 'flexible labour market'.
Those abuses, now widely recognised to have become endemic in the modern world of work, have already been lambasted by an independent review commissioned by the Prime Minister herself, as well as by two cross-party Parliamentary select committees – even though they have in-built Tory majorities.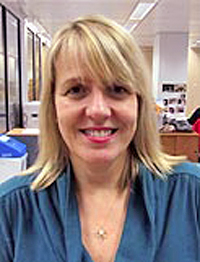 Yet, rather than acting decisively to outlaw various forms of blatant exploitation identified by the Taylor Review of Modern Working Practices – including the widespread use of PBA contracts to cynically exclude agency workers from their legal right to equal pay after 12 weeks in a given job – concerns are mounting that the Government is using a time-honoured ploy to kick the issue into the long grass of which even fictional Sir Humphrey of the classic 'Yes Minister' political comedy would be proud.
Lamenting the way the Government appears to be falling over itself to give big business vested interests the chance to attempt to justify the unjustifiable, assistant secretary Sally Bridge insists it is vital nonetheless for the clearest possible evidence of the current injustice to be presented to the latest review to make it as hard as possible for the Government's "all too predictable foot-dragging" to prevail.
"It's deeply disappointing that the Government's long-awaited response to the Taylor Review is another consultation – rather than the concrete action that is so urgently needed," Sally continues. "It's still crucially important, however, that we use this opportunity to hammer home the injustice facing nearly 2,000 of our agency members on Manpower contracts working for BT.
"Already the CWU is working up a detailed submission, as is the TUC, and shortly we will be asking agency members and branches across the country to contribute direct to the consultation outlining their first-hand experience of exploitation.
"It does defy belief that – even after two Parliamentary select committees have concurred with the Taylor Review's verdict that the so-called Swedish Derogation, that allows for the inappropriate use of PBA contracts, is indefensible and needs to be scrapped – the Government now appears to be consulting on whether more enforcement of the current rules in needed. No amount of enforcement will make something that is fundamentally wrong right!
"What actually needs to happen is the total repeal of Regulation 10 of the UK Agency Worker Regulations which created the legal loophole that makes PBA contracts so attractive to employers intent on circumventing the 'equal treatment on pay' aims of the EU's Temporary Agency Workers Directive.
"We are where we are, however – and that's why the CWU's on-going Close The Gap campaign to expose the unfair treatment of agency workers is so important and timely."
Sally concludes: "The present consultation is due to run until May 9, and very shortly we will be providing members with everything they need to know to make their voices heard loud and clear – so watch this space!"
Source: CWU News
Posted: 1st February 2018