CWU leaders have condemned "cynical game playing" by competitor telecoms companies seeking to use last week's EU vote to push for the separation of Openreach from BT.
In an article for this morning's Times newspaper, technology editor Nic Fildes reported claims from Vodafone boss Jeroen Heoncamp that the leave vote provided "a great opportunity" to split up BT.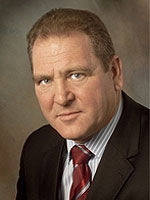 Fildes further quoted an unnamed source from another telecoms company supporting Hoencamp's view and also wrote that he had been told of a forthcoming meeting between Vodafone executives and Ofcom chief executive Sharon White at which they will "press the case for a post-Brexit split of their rival."
The article also quotes BT chief executive Gavin Patterson opposing the Vodafone position and insisting that the EU vote makes no difference to this particular issue.
Responding to the article, CWU deputy general secretary Andy Kerr said:
"The claim by Vodafone is yet more cynical game-playing by a profit-seeking business selfishly pursuing its own agenda.
It's total nonsense to claim the EU vote as a reason to split BT. It makes absolutely no difference to the position of our union – if anything, it makes our resolute opposition to separation even stronger and makes the need to keep this great company together all the more crucial."
He concluded his comment by saying:
"Only by keeping BT together as an integral whole can we achieve full, 100 per cent access to fast broadband throughout our nation – as well as ensure our members' job security and pensions are protected. This union will fight as hard as necessary to keep it so."
Source: CWU