BT Pension and Pay: Consultative Ballot Arrangements
The Branch meeting on BT Pensions and BT Pay will take place tomorrow night as previosuly advised on this website.
In the meantime here is the detail of the ballot arrangements issued by Deputy General Secretary (T&FS) Andy Kerr: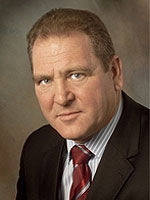 I am writing to confirm the arrangements for the consultative ballot on the proposed Pension and Pay Agreement.
The ballot will open on 19th April and close at noon on the 2nd May.
The ballot will be electronic and run by Popularis, an Independent Scrutineer. The ballot details will be sent to BT email addresses and also to private email addresses where we have them.
The ballot which will be conducted on the following basis.
Everyone will vote on pay.
Active BT Pension Scheme members will vote on BTPS/Hybrid Scheme.
Active BT Retirement Saving Scheme members will vote on BTRSS changes.
There needs to be a yes for all three elements for the agreement to be endorsed.
For clarity, those who are not in any BT pension or are a BTPS pensioner working for BT, will get a vote on pay.
If you do not receive ballot details at either your work or personal email address by 20th April then please check your spam/junk folders. If you still cannot find the details then email btpensions@cwu.org and using the title "Missing Ballot" and quote your UIN in the email.
Source: CWU