The CWU's campaign to close the pay gap for our Manpower members working on the BT account many of whom are on the Living Wage of £7.50 and are trapped in-work poverty; is now in it's second phase.
The Close The Gap campaign phase 2 is timed as the Government are due to set our their response to the Taylor Review and it is understood that there will be a short period of consultation in January 2018.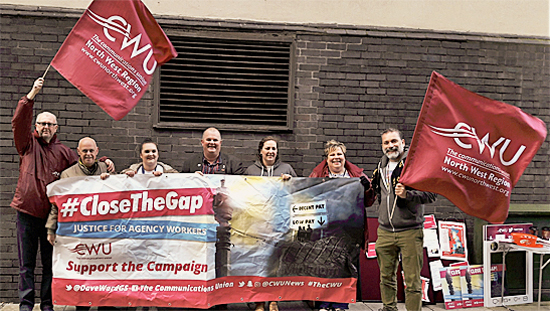 Carl Webb (L) with members of North West Branches
The event was attended by Dave Ward, GS, Tony Kearns, SDGS, Andy Kerr, DGS(T) and packed with supporters from CWU branches around the UK and included a number of Labour MPs, and of course our North West Regional Secretary Carl Webb.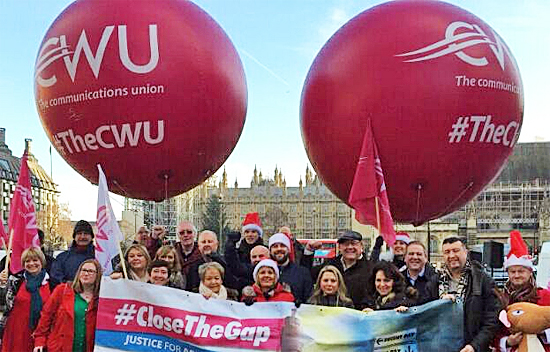 CWU Officers and Branch support (incl Sally Bridge, Andy Kerr and Carl Webb)
It was great to see so many MPs attending and rallying around the CWU's campaign, especially given the Tory Government's attacks on the EU Working Time Directive which cabinet ministers Boris Johnson and Michael Gove stated in this Sunday's papers should be repealed.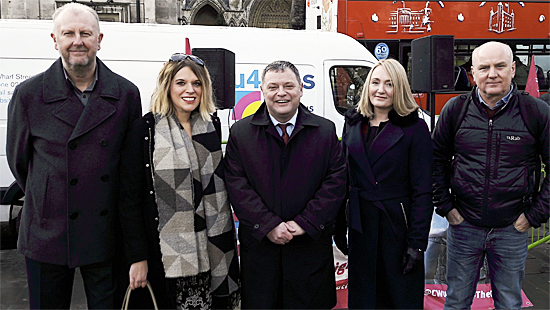 Carl Webb with Labour North West MPs Laura Smith, Mike Amesbury, Jo Platt
Source: CWU / Carl Webb
For all Close The Gap Campaign news