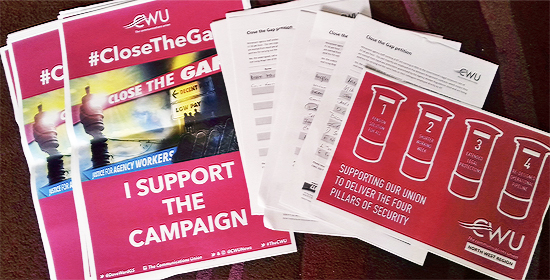 Sunday 15th October in the Adelphi Hotel in Liverpool saw a huge turn out of Greater Mersey Amal Branch members, from both of the Union's constituencies – Telecoms & Financial Services and Postal – to hear the Union's DGS(P) Terry Pullinger bringing the Branch up-to-date on the Postal member's campaign; The Four Pillars.
With posters and campaign material being passed around, including the T&FS campaign, Close The Gap; it was clear that ALL members of the Branch fully support one another in defending pensions, pay and terms and conditions of CWU members irrespective of their employer or from which constituency of the Union they come from.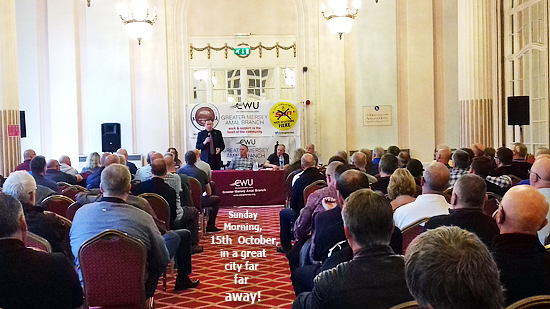 Angela Teeling, Assistant Branch Secretary (T&FS) said it in a simple sentence on Twitter:
"We are one Union – We are one Branch!"
Branch Financial Secretary, Ian Corrin said on his Twitter account: "So proud of our branch today, massive support for the CWU massive support for the four Pillars"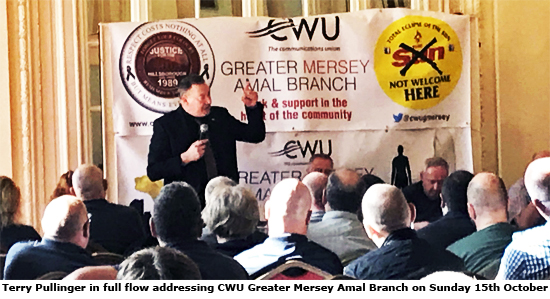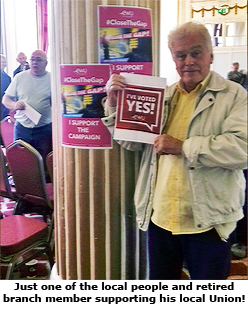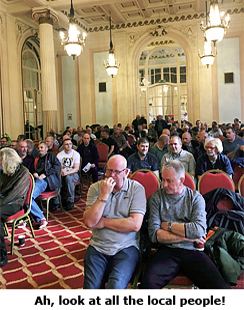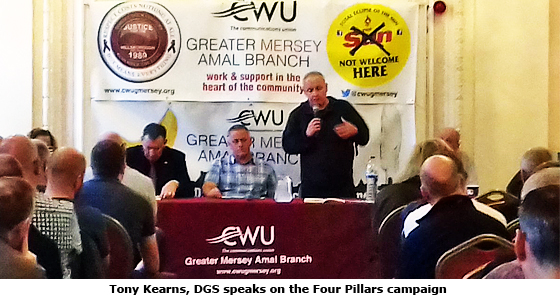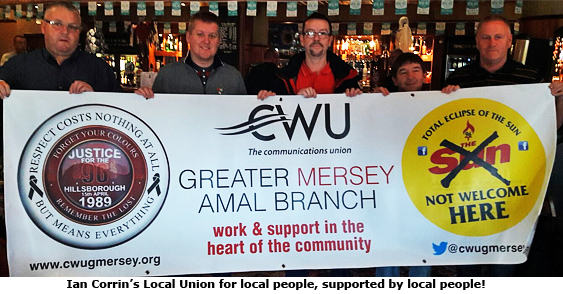 Source: (Pics) Ian Corrin / Angela Teeling