Amidst the COVID-19 outbreak in the UK, many of us are concerned about what will happen next. However, many scammers see it as an opportunity to profit.
The CWU North West Regional Education Committee have produced two Microsoft Sways that look at Cyber Security and some of the Coronavirus scams that are circulating at the moment.
They both contain links to sites that provide further information on the subjects, these are live documents which means that we can update them as new information on fraud and scams becomes available.
Cyber Security and Safety Online
Almost 5 million people aged 65 and over in the UK believe they have been targeted by scammers (TNS Research Express polling for Age UK, June/July 2017). Of these people, 12% responded to the scam, which means around half a million older people may have fallen victim.
Coronavirus Scams
In March this year the police in London reported a 400% rise in scams as a result of Covid 19 related fraud. Phishing scams are one of the ways scammers try t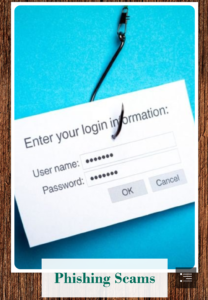 o steal your information, a typical phishing threat is a legitimate looking emails that are designed to tempt you into divulging sensitive information, such as your bank account details, usernames or passwords.
We hope you find these documents of some use.
Duncan Healey
CWU North West Education Lead