Since the outbreak of Covid 19 the CWU has been pressing BT Consumer and EE to introduce widespread homeworking for customer-facing staff – something that is now coming to fruition at impressive speed.
Just two weeks after a 'proof  of concept'  trial involving BT team members in Newca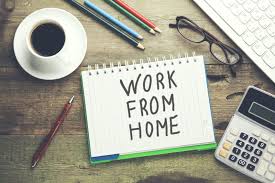 stle and their EE counterparts in Merthyr demonstrated the viability of mass homeworking working for those in the contact centre environment, by last Friday (April 24) nearly 4,500 customer service advisors were already working remotely.
This has now risen to nearly 6,000 and that figure is still rising. Within the next week it is expected that up to about 8,000 CWU-represented grade contact centre employees will be working from home, representing about 60% of the workforce. Those who are not homeworking will be a mixture of those who have expressed a preference to work from the contact centres and those who do not have an appropriate workspace or broadband connection at home.
CWU assistant secretary Nigel Cotgrove said: "We welcome the fact that, after a slow start, Consumer and EE have moved significantly and swiftly on this issue – committing to large scale temporary homeworking to help protect advisors' health and wellbeing.
"The CWU has been pushing to ensure that those most at risk are given priority for homeworking, and I'm pleased to confirm that is taking place. The priority groups identified include anyone classed as 'extremely vulnerable'; all those over 70; pregnant women; carers or parents of the 'extremely vulnerable'; those with other underlying health conditions that render them vulnerable, and also the carers and parents of those who are vulnerable."
Nigel stresses that, with the number of advisors still attending their normal workplace declining rapidly, social distancing within the contact centre environment for those who don't want to or can't to switch to homeworking is improving by the day – with feedback suggesting that efforts to spread out staff across contact centres is widespread. However, the CWU is continuing  to press for the total cessation of hot-desking – something that is already starting to reduce as homeworking is deployed.
"Our view is that, with large numbers of advisors already working from home, there's no good reason why Consumer and EE shouldn't be able to give an assurance that all hot-desking will cease in the near future," Nigel explains.
"At the moment the management position is that hot-desking will be 'avoided wherever possible' – and that, where it is happening, the work area must be thoroughly cleaned every time that someone new uses a desk – but the CWU believes both companies can and should go further in order to minimise the risk of infection."
Nigel concludes: "While Covid 19 has caused the seismic shift in management attitudes towards homeworking we've witnessed over the past few weeks – and now is obviously not the time to pre-judge what this means for the future – the union believes that we now need to look at ways of securing homeworking as a long-term option.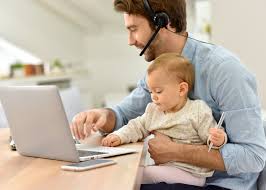 "Clearly we've seen a fundamental change in a company approach that has consistently argued that homeworking cannot be sustained for either technical reasons or because of GDPR issues. The transformed situation today proves beyond doubt that where there is a will there is certainly a way."