Gorton in Manchester is set for a new MP and it will be one of the North West's current MEPs – Afzal Khan says the CWU.
Campaigning on his behalf, Carl Webb, CWU North West Regional Secretary makes it clear why he fully supports Afzal, a Trade Union supporter and defender of worker's rights he has known for many years; as MP for one of Manchester's major wards. So much so that he has put our this superb flyer today as part of the official launch campaign: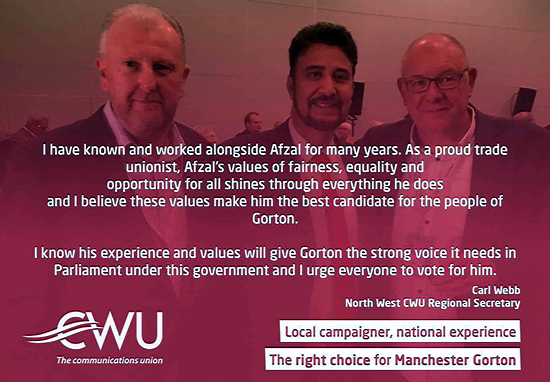 Pictured with Carl on the left and with the CWU's General Secretary Dave Ward on his right, Afzal can be seen in the centre of the leaflet.
Speaking in support of Afzal, the Union's General Secretary, Dave Ward made this comment on a leaflet he has issued on behalf of the CWU nationally who are backing his standing as MP for Gorton: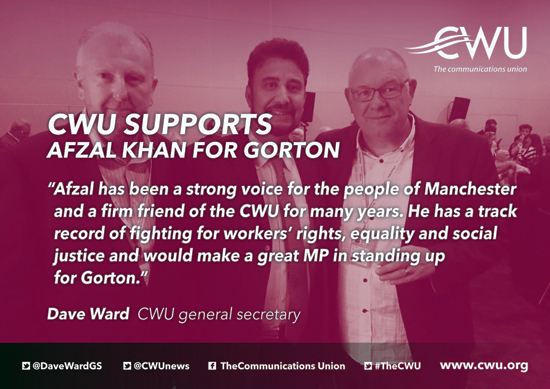 Source: Carl Webb / CWU