TheCommunication Workers Union has achieved a landmark legal victory for members employed by the Post Office over the issue of an imposed change from weekly to monthly pay.
The company announced last year that it intended to move 1,230 employees onto the new salary schedule, without their consent, from February 2017, but in a test case brought by the union, an Employment Tribunal declared that these employees are still entitled to be paid every week and that, every Friday, when they are not paid, the Post Office will be in breach of contract.
Furthermore, the Tribunal held that, because the Post Office imposed this change without varying employees' terms and conditions of employment validly, the test case claimants are entitled to a payment of an extra two weeks' pay, on top of their due wages.
CWU assistant secretary Andy Furey said: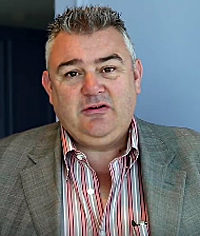 "When the Post Office first made their announcement, the union responded that if the employer wanted to make such a change then it needed to obtain agreement and to pay compensation to employees who were prepared to make that accommodation. "Instead, the Post Office just went ahead and tried to impose the change. We offered to take the issue to ACAS for resolution, but the Post Office dismissed the offer out of hand. "Well, now that chicken has come home to roost."
The Union remains prepared to discuss any proposal to move from weekly to monthly pay for members in the Crown Offices and Supply Chain, but on the condition that they are properly compensated for the disruption that the change will cause, Andy explained and added that the CWU also remains "ready to go to ACAS if needs be.
"But what the Post Office cannot do is impose changes by 'executive action' and this case has a much wider significance, because this applies to any contractual change for everyone, and not just this change from weekly to monthly pay for these members."
Andy warned that, if the Post Office is not now prepared to reach a reasonable deal for these members, then the CWU "has already made preparations to make similar claims for all affected members in the Crown Offices and Supply Chain.
"We will also fight any attempt by the Post Office to impose any contractual changes on anyone by executive action. Contracts of employment must be respected. "If the Post Office wants to make changes there is a simple way forward – negotiate and get agreement." The union is also making a claim in the Employment Tribunal to seek "worker status" for its Postmaster members, and the union has written to Post Office chief executive Paula Vennells to "put her on notice and to offer her the chance to settle this matter without the need for Tribunal action," Andy said.
"Just as she ignored the union over our weekly pay dispute so she has ignored our offer over our Postmaster members – therefore, we will see them in court again."
Full details of the individual court case and additional action can be read in the original LTB624/17 sent to Branches today (15th November)
Source: CWU