The Communication Workers Union announced at a meeting in London of some 200 Branch Officers from around the country that the Union was nominating Jeremy Corbyn in the Labour leadership election.
Dave Ward, CWU general secretary, said: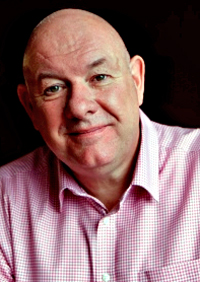 "We are announcing today the CWU's support for Jeremy Corbyn and confirming that we are nominating him for the Labour leadership.
We need a fundamental change in Labour politics and Jeremy Corbyn recognises this. He is the candidate to drive through the change that ordinary people are crying out for – opposing damaging austerity measures and tackling the housing crisis which is causing misery for so many.
"It's policies like Jeremy's announcement on extending the recognition for trade unions which we believe will make a real difference to the working lives of millions. Jeremy is a leader for the millions, not the millionaires, and the CWU is proud to support him."
As reported by CWU's own website:
The branch officers and delegates from across the UK had gathered at the Euston venue for a thorough discussion on the current political situation and to declare their backing for Jeremy against the challenge to his leadership.
CWU general secretary Dave Ward said that the union had "held a very wide-ranging debate" on the political situation and that he was "very proud" to announce that the union's NEC and branches had decided to re-affirm support for "our Labour Party leader and our next Prime Minister, Jeremy Corbyn."
Dave repeated his condemnation of the attempted coup against Jeremy, noting that "every time he's attacked, he just gets stronger – and the reason he's attacked by the establishment is because they know a vote for Corbyn is a vote for serious change.
"We need a new deal for workers and Jeremy is going to deliver that," he added.
Welcomed into the hall with a standing ovation, the Labour Party leader started by thanking the union for pledging its support and recalling the many times that he had campaigned alongside CWU members.
His first policy commitment was that "an incoming Labour Government will bring back Royal Mail into public ownership and support our post offices," a pledge that he followed up with an attack on the current government for its "neglect" of our communications infrastructure, particularly in broadband accessibility.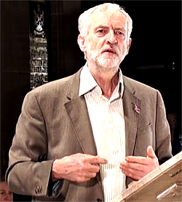 Jeremy Corbyn's Labour Government will set up a national investment bank to ensure that our national infrastructure is developed to its maximum potential, he insisted, adding that this would also be the means by which our nation's manufacturing will be revived and restored, along with our hi-tech industries.
A Labour victory at the next election will also see the abolition of zero-hours contracts, mandatory trade union recognition at every company with more than 250 employees and the axing of industrial tribunal fees, he continued, adding that the party will introduce a "genuine living wage" across the public sector, which will also apply to public-sector contract companies.
Housing will be treated as a "national priority," Jeremy said, explaining that Labour will support local authorities building homes at affordable rents and with lifetime tenancies, regulate the private rented sector and enable local authorities to sponsor and fund mortgages for people who want to buy.
Jeremy attacked the employment practices of Sports Direct and the behaviour of former BHS owner Philip Green and demanded: "It's time to end rip-off Britain."
He condemned the recently introduced Trade Union Act, saying that it "hamstrings our unions" and vowed that an incoming Labour Government will repeal the Act and replace it with positive trade union rights.
Another standing ovation greeted the end of Jeremy's speech, which was followed by some questions from the press asking him for further details on nationalisation, his opinions about the honours system and on how he can win wider support from people outside of the trade union and labour movement.
Source: CWU HQ