This weekend 29th and 30th July sees the gathering of thousands of people in one of the North West's greatest cities – Liverpool – for two days of events celebrating Lesbians, Gays, Trans-gender and Bi-sexual (LGBT) people from all walks of life; in music, theatre, fashion, and glamour!
Both Donald Trump and Vladimir Putin, despite their public statements of demonising the LGBT community; have lent their images to celebrate too via two post cards advertising events in Liverpool!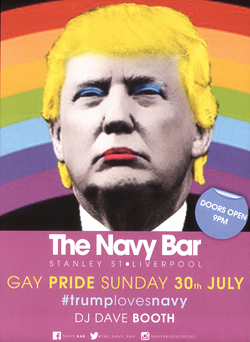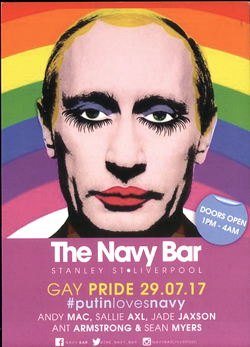 Next month, The Big Weekend annual event including the Manchester Pride parade takes place in the weekend of 25th August in the great city of Manchester
Today at their Regional Committee Meeting, North West CWU discussed the support the Union will be giving to these events, by attending the event and taking part and publicising it.
CWU members are encouraged to attend the Liverpool event this weekend and the Manchester event at the end of next month.
This website will bring you pics and news from this weekends events, so check back for details and reports of the fun, culture, and pride of the LGBT community on Merseyside!
Source: C Ingram / CWU NW Regional Committee