The CWU today expressed their shock and condemnation at the announcement that Royal Mail Group CEO Moya Greene is to take up a non-executive role with EasyJet from today.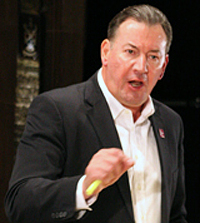 Commenting on the announcement Deputy General Secretary Postal Terry Pullinger said:
"We have today been inundated with enquiries from both the media and our members in regard to the announcement that Moya Greene CEO of the Royal Mail Group has commenced an additional role as a non-executive director with EasyJet.
It is extremely concerning at a time when the business is facing huge challenges that the CEO of the company should have enough time on her hands to take another job."
He added: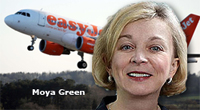 "It will be equally offensive to our members that a highly paid member of the Royal Mail Board and leader of Royal Mail Group is taking what one assumes is another lucrative contract whilst effectively saying to Royal Mail employees that they are overpaid, lucky to have a job and should accept imposed huge reductions in their pension promise.
This feels symptomatic of the small number of industry leaders in the UK that share non-executive positions on a number of boards and are highly rewarded for shrinking rather than growing their businesses and achieving profits and bonuses as a direct result of pursuing a race to the bottom for decent working people."

The Belfast Newsletter on-line newspaper, in reporting the news of Moya's appointment, quoted Terry in their 19th July edition.
Source: CWU / Belfast Newsletter