The CWU, on the eve of May Day, welcomes this comprehensive announcement from Labour that shows quite clearly that only the Labour party, led by Jeremy Corbyn, is on the side of workers.
Prepared to back up with detail where others simply use rhetoric, what we have seen today are some of the most important announcements from any political party on the world of work for a generation.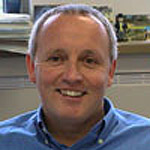 Acting CWU General Secretary, Tony Kearns said:
"This announcement deals with so many of the issues that have been responsible for the race to the bottom around workers' terms and conditions.
The guarantees given here, particularly for young workers, once again show that Labour understands the needs of real people and are prepared to take bold and decisive action that will help lift millions of people out of pay rates that depress living standards.
For young workers it is fantastic to see the Labour Party standing up for them."
He continued:
"The strengthening of trade union rights shows that we have a Labour Party that understands what is needed to ensure workers will have their voice heard in the workplace.
The CWU welcomes these exciting, commonsense and innovative announcements. They show beyond doubt that in this General Election the Labour Party stands for the many and not the few."
Commiting the CWU to supporting the Labour Party, Tony concluded:
"We will be campaigning hard with our members to ensure that the protections offered to them through these fantastic policies are turned into reality at the ballot box by returning a Labour Government that is clearly prepared to govern in the interests of workers and their families."