"Our WoT 2018 event is fast approaching so it's time to get your tickets!"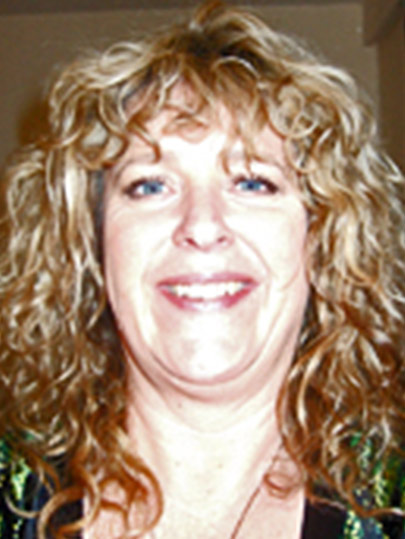 That is the message from Karen Kendrick (nee Bosson), Secretary of the North West Regional Women's Committee.
It is being held, as last year, at the Mechanics Institute in Manchester taking place on 25th January 2018
Contact your branch Women's Officer for further information.
You can register to attend the event by clicking on the poster below.
Guest speakers this year include Sylvia Lancaster (Sophie Lancaster Foundation) Margaret Aspinall (Hillsborough), WASPI, our favourite Openreach engineer, Becky Weller, Jenny Mein (former Leader of Lancashire County Council), Audrey White (Labour activist), and Lynn Collins (NWTUC Secretary).
We are hoping Dave Ward (CWU General Secretary) and Angela Rayner (Shadow Education Secretary) will pop in too.
Further information of the event will appear on this website as it becomes available.
Last year's event was highly successful and the North West Region Women's Committee are wanting to fill the event to capacity!
After this event it will be held biennially so the next one won't be until 2020!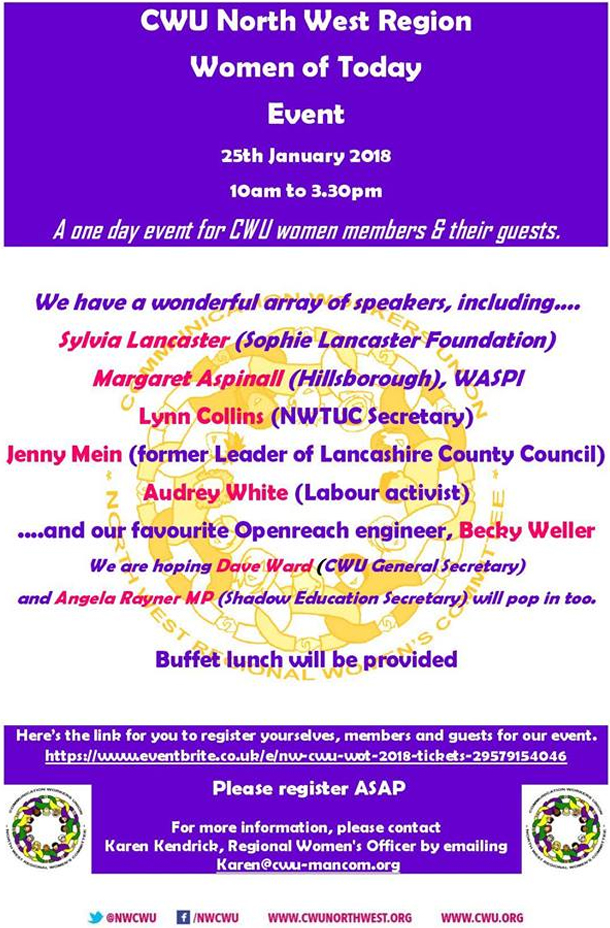 Source: Karen Kendrick