Dave Ward's week-end job is as centre forward for Chelsea FC, and at the end of this season his failure to score a penalty is being scene as one of the main reasons for his clubs relegation!
Theresa May will be making Fox Hunting an Olympic Sport with Boris Johnson being one of the UK's greatest Hunt leaders!
True?
Well, it is as about as true as the right-wing TV News and print media are in their lies and accusations against Jeremy Corbyn as they falsely report on his speeches and history.
This week alone, they have claimed that he is both an IRA supporter of terrorism and that he excuses the bomber in Manchester by blaming our country's foreign policy on the bombing. The Sun even accused him of having blood on his hands!
Anyway, you can take a break from the General Election lies and fantasies.
Instead, indulge yourself and read all about Dave Ward's fall from grace and BJ's promotion to heading the UK's Olympic efforts going for the new and coveted Olympic 'Fox-blood Red' Medal in the latest edition of The Voice coming through your letter box this month. Here is a sneaky view: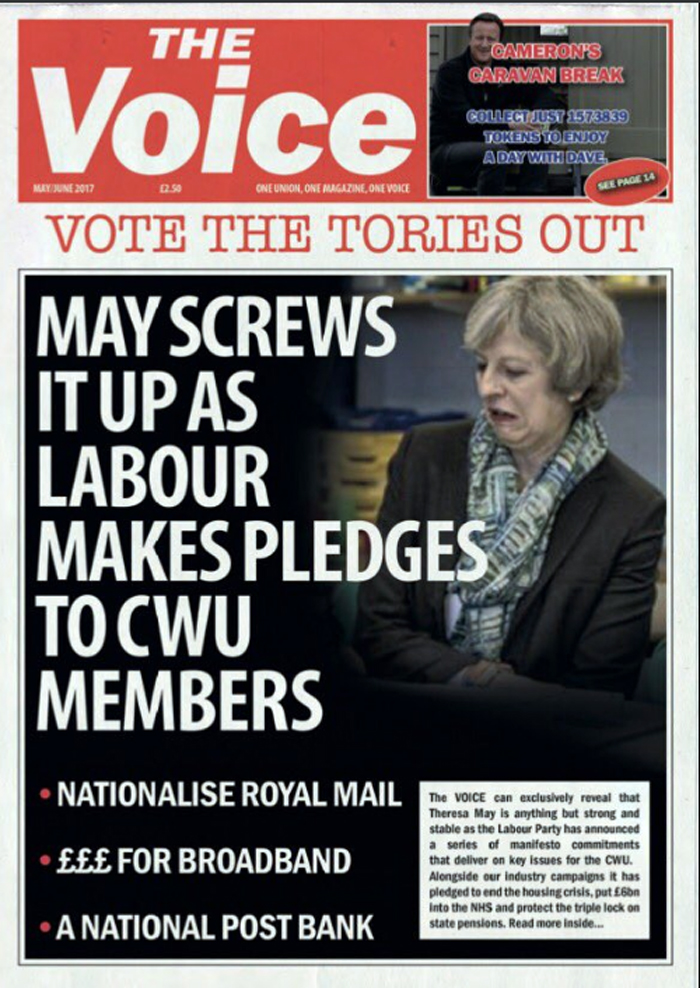 Back page