CWU is "dismayed" at the decision of telecoms giant BT to relocate work from Blackburn to Accrington affecting 100 call centre staff with half of those involved at risk of redundancy.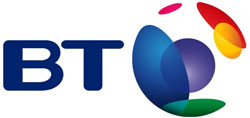 The telecoms company announced on Wednesday 3rd August that it was carrying out a reorganisation of work to take effect from November 2016 which includes closing the Blackburn 999 contact centre.
Of the almost 100 staff affected, 50 agency staff are at risk of redundancy and a further 45 direct employees are being offered the option of moving to a centre in Accrington, a 20 minute drive away, handling completely different work.
Many of the agency staff have ten or more years of service and face poor/non-existent redundancy arrangements or the prospect of starting on a lower wage at a centre further away.
Brendan O'Brien, CWU assistant secretary, said:
"We are dismayed at BT's decision to close this busy and high achieving contact centre in what appears to be an ill thought out cost cutting exercise. Staff in Blackburn have recently put in thousands of hours in overtime to service busy call periods so the decision to close the centre down came as a real shock."
He added: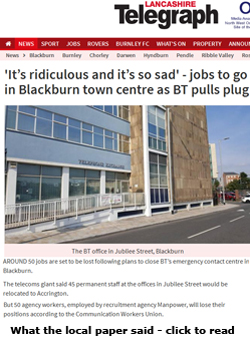 "As a union we're disappointed in the way that BT has dealt with this closure. Less than adequate consultation has taken place with the recognised union and we believe alternative solutions could have been found, or at least a better managed approach to making this announcement which has been so distressing to staff."
Concluding, he said:
"There are many concerns amongst the members that their skills, experience, childcare and caring needs will not be fully appreciated or considered, for those losing permanent nights this will be a real concern. We're calling on BT to review this closure plan until proper consultation can be carried out."
Staff were briefed on-site at the start of shifts on Wednesday and told the move would take effect from November 2016. People employed by agency Manpower are simply having their contracts terminated – despite the long service of many.
Some positions will be available in Accrington but they are being offered on hourly rates more than £3 an hour below the current pay at Blackburn and there doesn't appear to be the offer of like-for-like shift patterns which is a major concern to those currently working nights.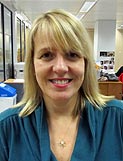 Sally Bridge, CWU assistant secretary, commented also, saying:
"We're deeply concerned at the effect this closure will have on the 50 agency staff who have been loyal employees of BT with some of the Manpower employees affected with 10 years' service.
As things stand these experienced members Manpower staff are facing uncertain times with end of their role by the end of November – just as Christmas is approaching! We are strongly urging the company to do the right thing by these agency staff and treat them as they would their directly-employed staff with adequate redeployment, support packages and also honour their rates of pay."
But the final word goes to a CWU agency member (who did not wish to be named).
Reacting to the news he/she said:
"Myself and approximately 50 of my Manpower colleagues have been advised that our service to BT is no longer required and we will soon no longer have a job. So what about us?
We've provided consistent service to BT's customers for over ten years, including handling 999 emergency calls, and it counts for nothing. Does our loyalty and service mean nothing? We want BT to employ people properly and give them real futures and lives."
Source: CWU