The CWU is leading the campaign to stop the closure of Lancaster's Crown Post Office, with a public meeting scheduled to be held on Thursday 21st April at the town hall.
All union members are asked to support this event by giving it as much publicity as possible via your friends neighbours and work colleagues.
If you are able to attend the meeting please do so as the greater the public awareness and the protest at the meeting, the better chance there is to beat the plans to close this valuable and necessary post office for the town.
Full details as per the poster below: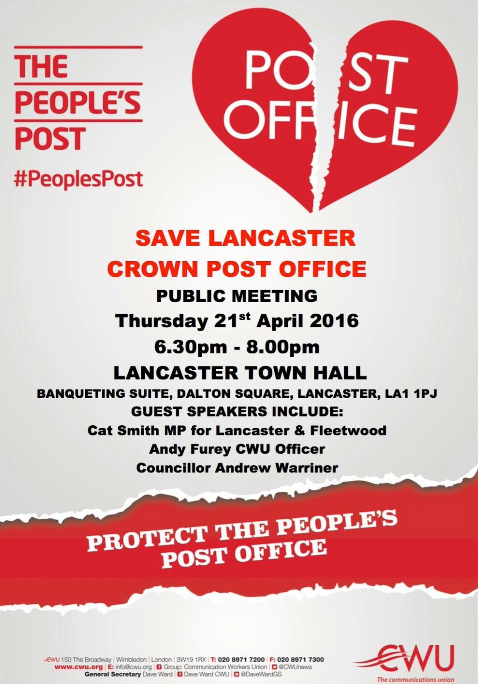 Source: CWU / Carl Webb