Four Pillars Campaign Gate Meetings A Success
All across the country, on Monday of this week (11th September) meetings at various Royal Mail offices and delivery offices saw groups of CWU workers gathering for meeting with their CWU reps at their 'gates' to discuss the Four Pillars campaign and to show their support for the campaign which is now at the phase of having to authorise their Union to organise industrial action, because of the failure of Royal Mail managment to come to agreement in order to avoid strike action.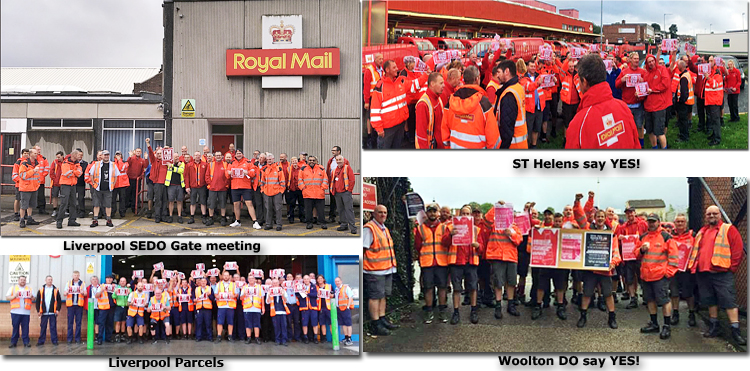 Indeed, senior RM Board members were absent from any of the meetings with the Union.
Further, Moya Green has never been anywhere near the talks, and yet has issued over the weekend a series of propaganda material aimed at undermining the CWU to it's members through home mailings and messages on their work PDAs.
But far from succeeding, RM tactics have not only not worked, but have united the whole of the CWU with members not even employed by RM Group joing with postal workers in solidarity with them in their fight for justice.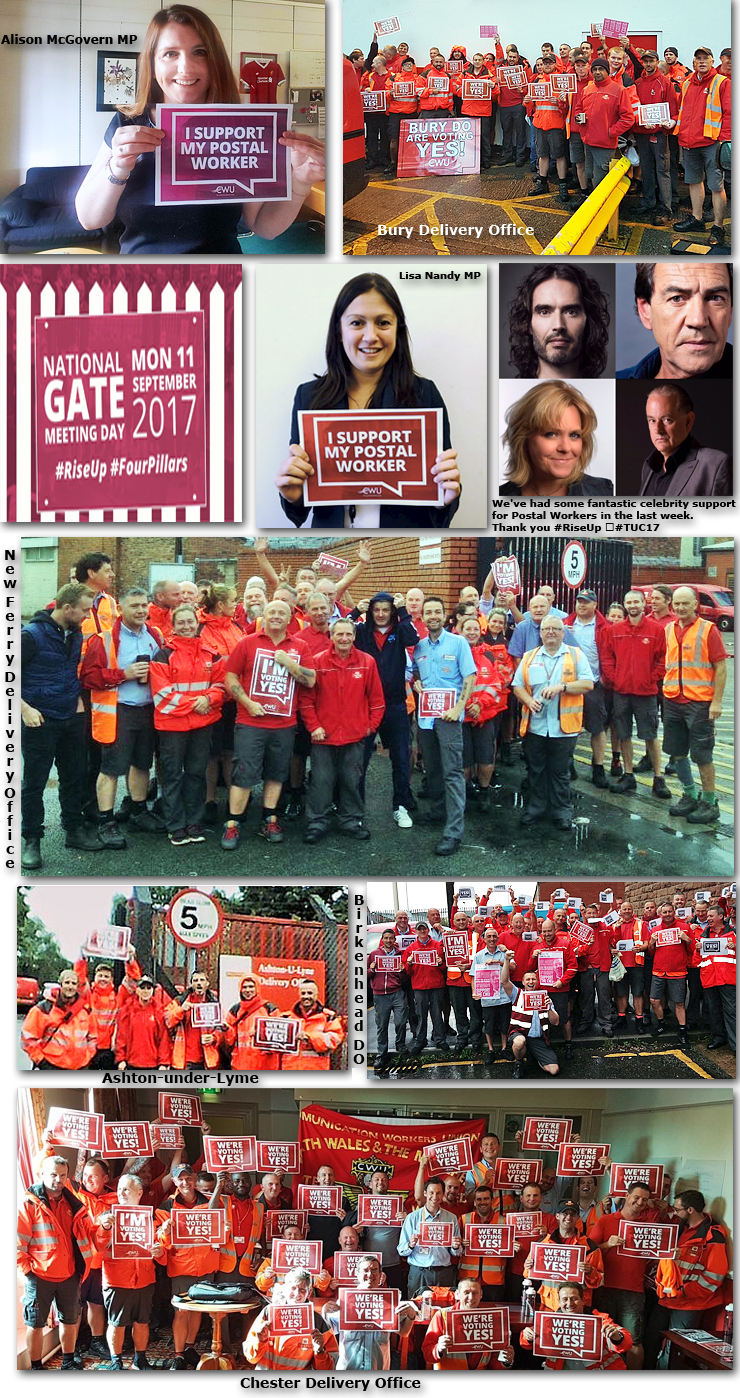 All around the North West Gate meetings took place with members showing their support for the vote Yes stage of the Four Pillars campaign and it's call for industrial action.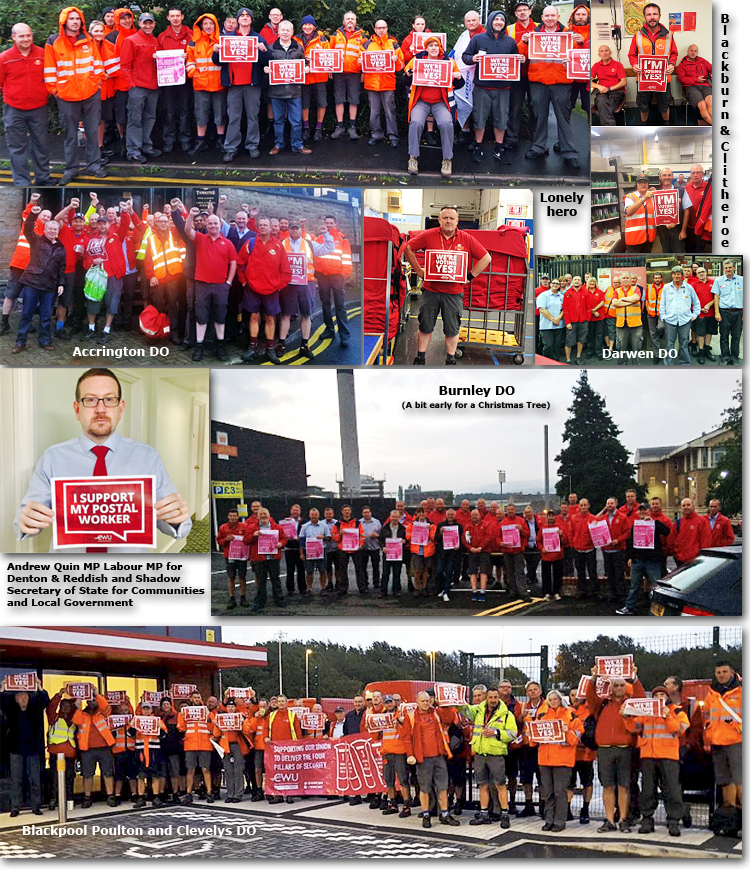 Source: Twitter / FB / Carl Webb / CWU News /