General Election 2017 – Where Do We Go From Here?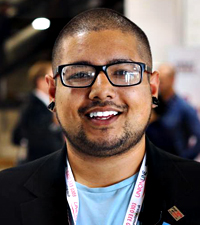 Dan Lewis,
CWU North West Regional Chair, discusses the election result and gives his personal view of where we are now in our fight for justice and a country for the many, not the few.
His message? Get yourself prepared, it's time to take them on!
They didn't see it coming, we told them but they didn't believe, they said we had no hope but we were fuelled with the stuff. Hope of Government formed through straight talking, honest, principled, respectable, powerful and socialist politics!
From day one, we were ready, optimistic and confident. The opportunity we've all waited for, a chance to engage the forgotten citizens of this country with politics, because we have this leadership that really cares about your neighbours, their family and their neighbour's family, a leadership that cares about everyone and they don't just day it, they mean it.
We had more than enough candidates ready to stand for their local constituencies, we had the structure and finance in place to get them, we had enough members to campaign and we have the experience of some of the most amazing campaigners ever. Every candidate had massive support from Trade Unions to first-time voters in unbelievable numbers of volunteers.
I'm proud that in the North West we had a solid number of people out to support not only our own candidates, Chris, Julie and James but also other great candidates to be re-elected like Margaret Greenwood, Gordon Marsden, Peter Dowd, Derek Twigg, Angela Rayner, Bill Esterson and many more!
We're currently in a period of uncertainty, is what we know about the DUP true? Will there be another election in the next 12 months? Can we call this a victory? What will the next 5 years bring if the Tories form a coalition with any other party? We can't answer all of these questions but we can be prepared. Educate, Agitate, Organise.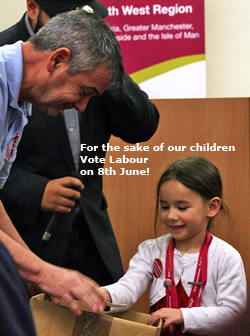 We've stood up and given the people an opportunity to vote for a Government that WILL care for the many through policies of sensible politics.
We've been more united than ever throughout this election, all together for our common endeavour, we are the electable many campaigning for an end to the rule of the few.
It may sound like a cliché to say that we're still fighting the battle of a generation but Austerity was a taster, Brexit the intro and this election a snack before the main.
Get yourself prepared, it's time to take them on!
There is no time to argue, the last two years are behind us and we know what we want, what we oppose and we will not stop.
Our gains are our strengths, the TU Bill, recognition of CWU in new workplaces, regular pay rises, increased representation in workplaces and our respect in the public eye. We must use these strengths to increase our presence in the community from food bank donations to our support of local campaigns against divisive decisions by this Government and division within our society, locally and nationally.
Finally, congratulations to all of the elected Labour candidates, congratulations to all of the people who went out and posted leaflets, knocked on doors, made phone calls, had conversations and campaigned in every way possible to engage with our neighbours, family, friends, colleagues and even strangers.
Now lets continue to change our communities for our common endeavour.