Government Plans To Spy On And Control Social Security Claimant's Spending
One of the most basic human rights is that of being able to spend our money on whatever we wish to without it being monitored, limited or controlled.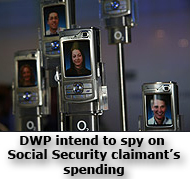 Now in one step ahead of the likes of Tesco and Boots who have 'loyalty cards' which provide you with points to spend whilst they keep databases of what you as an individual card holder is spending; the Government is now embarking on a technology that will allow it to monitor, control and limit the spending of those receiving social security payments!
The Department for Work and Pensions (DWP) started trialing 'block chain' technology last month (June 2016) to enable benefit claimants to use a mobile app tracking their welfare payments, and allowing the government to produce a ledger of their payments and also of their individual spending!
The Government department are working with GovCoin Systems, Barclays bank, RWE Npower and University College London (UCL).
The ledgers produced, are known as 'distributed ledgers' which are databases that securely record assets shared across a network. The technology is mostly known in the financial industry for the 'blockchain' incarnation behind digital payment systems such as bitcoin.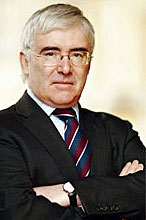 Computer Weekly reported that DWP's minister for welfare reform Lord Freud, spoke at Payments Innovation Conference this January, where he said the key to the trial is to develop secure and effective technology, "that users adopt and use to handle payments".
"Claimants are using an app on their phones through which they are receiving and spending their benefit payments. With their consent, their transactions are recorded on a distributed ledger to support their financial management," he is quoted as saying.
At the same time, government chief scientist Mark Walport recommended that Whitehall look into how using distributed ledger technology can improve public services and boost productivity within the sector.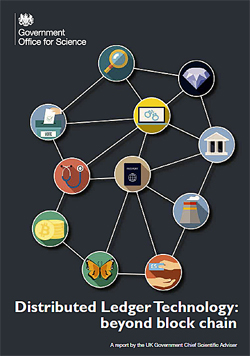 In his report entitled 'Distributed ledger technology: Beyond block chain' he says distributed ledgers "could be at the heart" of the Government Digital Service's (GDS) development of government as a platform (GaaP).
Backed by the then ministers for culture and the digital economy, Ed Vaizey, and cabinet office minister Matt Hancock, the report said distributed ledger technologies "have the potential to help governments to collect taxes, deliver benefits, issue passports, record land registries, assure the supply chain of goods and generally ensure the integrity of government records and services".
The report sets out a series of recommendations for government, including the development of a vision of how the technology can be used, to improve how it does business and delivers services to citizens; and establishing trials of the ledgers to assess "usability within public sector". Hancock supported this saying that digital transformation is "central to our reform of the public sector".
Jeremy Wilson, vice-chairman of corporate banking at Barclays, is quoted by the same on-line magazine as saying:
"The initiative focuses on adding an additional layer of richer data and identity onto payments so that a deeper and more effective relationship can be established between the government and claimants."
In other words, the Government is snooping on how social security payments are spent by claimants.
Soon they will no doubt produce a list of outlets where they can use their mobiles to buy food and clothing etc and at substantially higher costs than those not on the list. Of course, the next step is then to tell claimants what they can buy with their scoial security payment, and what they can't!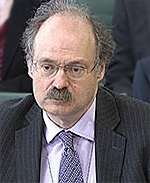 Opponents agree with this viewpoint, saying that this is a potential punitive measure against the poor, and that is exactly what is suggested in the Walport Report.
In it, Walport states that with the blockchain and mobile payments, it would be possible "to set rules at both the recipient and merchant ends of welfare transactions."
In other words, to control how the poor spend their social security payments.
The on-line computer magazine Motherboard goes further, commenting:
"But, as privacy and anti-poverty experts have pointed out, in the case of tracking the poor, blockchain technology is anything but value-neutral and actually assumes a whole bunch about poor people and how they should be handled by the government.
Namely, that the poor shouldn't be left to make their own decisions about how to spend their money responsibly, and that a piece of distributed code should be employed to organize their financial lives.
I wonder, would Minister of Welfare Reform David Freud appreciate having all of his purchases tracked and published to a ledger?
Should the poor?"
Many will be saying exactly the same thing and asking the same question. Given we have no such control over the Government's spending of our taxes, and that the Tories in practice, clearly detest anyone needing to claim Social Security in the first place; this can only be seen in the context of being yet another tool by which they will slander, control and abuse the needy in our society through the news media outlets such as The Daily Mail, The Sun and TV news that they control.
Source: Computer Weekly / FS Tech / Motherboard
Download the report: Distributed ledger technology: Beyond block chain here