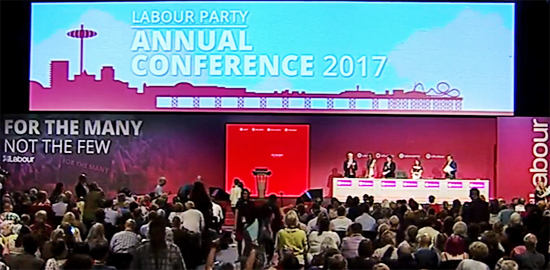 Brighton – Sat 23rd September to Wednesday 27th September
This page brings you the key speeches from Tuesday's session of this year's Labour Party Conference being held in Brighton.
Policy debates today on:
Rule Changes, Education, Healthcare and Social Care. Plus guest speaker Naomi Klein and major speeches from Jon Asworth, Rebecca Long-Bailey, and Angela Rayner.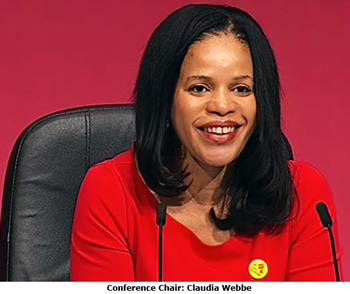 Tuesday September 26th
---
---

---
Rebecca Long-Bailey, Shadow Secretary of State for Business, Energy and Industrial Strategy
Conference stood and warmly applauded the Shadow Secretary as she took to the rostrum to present her report.
---
Angela Rayner, Shadow Education Secretary
Angela was met with a rapturous applause as she spoke about how Labour had changed her life, from childhood to adulthood. Accusing Theresa May of leading a government of chaos and going back on all of their education policy announcements since the general election, Angela promised that our National Education programme under a Labour government; would be for all, from child to adult and be funded appropriately.
Promising to reverse Tory cuts to Sure Start which has been shredded by at least a third, she added that schools should be free from asbestos and that Labour would ensure that happened.
She talked of having a difficult childhood, becoming pregnant at 16 and thinking her son would end up having a difficult upbringing like hers. But, she said that wasn't going to be the case and that she was an example of how politics can change lives and in particular, the Labour Party and her Trade Union, Unison.
---
Jonathan Ashworth, Shadow Secretary of State for Health
The NHS is a key policy for Labour, and Joathan made it clear that Labour will stop the privatisation of the NHS and ensure this by repealing the HSC Act 2012 which the Tories have been using in order to privatise huge numbers of NHS services.
He highlighted the failures of the government in resourcing the NHS, both in terms of its budget and in terms of staffing levels of nurses, doctros and surgeons. He also promised that the Nurse Bursery which was scrapped by Jeremy Hunt, will be fully reinstated. This will help to increase the number of people going into nursing.
He also promised to introduce a safe staffing levels criteria in all NHS hospitals, as they do currently in Wales and to increase NHS workers pay which has been cut in real terms by this Tory government.
---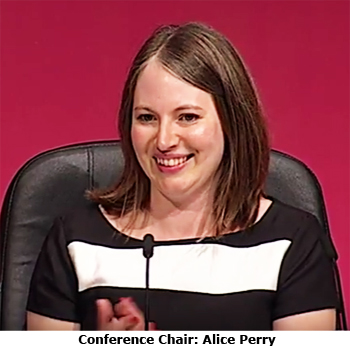 Naomi Klein, Canadian Author and Campaigner
Perhaps one of the most influential authors and campaigners of our time was presented to Conference by Kate Osamor MP as this year's International Guest Speaker. To a standing ovation, cheers and loud applause Naomi took to the rostrum and delivered a speech which commanded the hall for the full 30 minutes of its duration and more.
She credited the Labour Party with showing the whole of the western world that the current world order of chaos and ownership by a small rich elite can be challenged, and applauded the leadership of the party for taking a stance that the citizens of this country and across the world could follow.
Liking Donald Trump to London's 'Fatburg', she said Trump was like a congealed mass that was blocking the politics of this world and derided world leaders engaged in threats of nuclear war by Twitter texts.
Kate Osamor's Introduction To Naomi Klein