Even prior to the negotiations by Theresa May's Tory government with the Democratic Unionist Party (DUP) being completed, she seems to have bent to their will against the rights of lesbian,gay, bisexual, and transgender people of this country.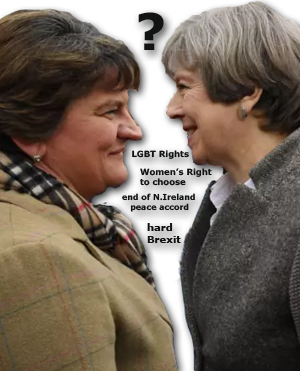 The Northern Irish party opposes a whole raft of LGBT rights, and knowing this, May made David Lidington Justice Secretary and Lord Chancellor!
As Member of Parliament for Aylesbury since 1992, Lidington has an appalling record on LGBT rights.
From 1998 to 1999, he voted against reducing the age of consent from 18 to 16 for homosexual sex on three separate occasions.
He also voted in 2003, to maintain a ban on the 'promotion' of homosexuality in schools that is, teaching children that homosexuality does exist.
The following year, in 2004, he was one of just 47 MPs who voted against the Civil Partnerships Bill. Again in 2013, he voted against same-sex marriage on both occasions.
As the minister of state for Europe in 2015, he rejected proposals to follow the United States in appointing a specialised LGBT rights envoy to lobby for equal rights around the world.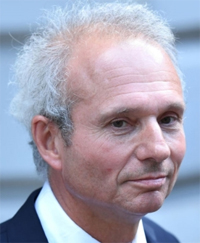 Arlene Foster's ultra-conservative party (DUP) has previously supported the introduction of a 'conscience clause' to protect religious people who want to discriminate against anyone who is LGBT; allowing them to be refused service or turned down for jobs simply because of their sexuality or gender.
On equal marriage in Northern Ireland, they have stopped progress and even attempted to retain a lifetime ban on gay men giving blood, and opposed same-sex couples being able to adopt children.
But, they are quite happy to punish a woman with life imprisonment for terminating a pregnancy under a 155-year-old law!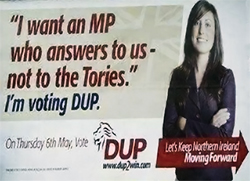 However, given the anti-Tory rhetoric in previous election campaigns made by the DUP, it is hard to see them being dictated to by Theresa May, and highly likely they will coerce her into even further human rights transgressions; indeed even to the abolition of The Human Rights Act which May seems for the moment not intending to do away with, but merely to tinker around with; in order to fight against home-grown terrorism.
The conflict lines on human rights are drawn in Parliament, given the general election saw a record 45 LGBTQ people voted into Parliament, increasing the number by six.
The 45 represent seven percent of the new House of Commons, and is the highest level of representation ever in Britain and the world.
Source: Guardian / Pink News / Independent / C Ingram