During these difficult times union representatives are at a higher risk of experiencing mental health problems, such as anxiety and stress to name a couple. With the added pressures at work from their colleagues and management, coupled with the demands at home with their families, it can take a toll on their mental health and well-being.
It is vital that union representatives can recognize some of the symptoms and with self-help and the help of others they can come through this difficult time.
The CWU North West Mental Network have developed a Sway (see lin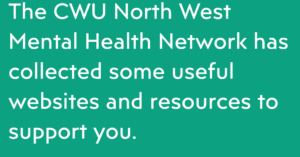 k below) to support and signpost our Local and Workplace representatives.