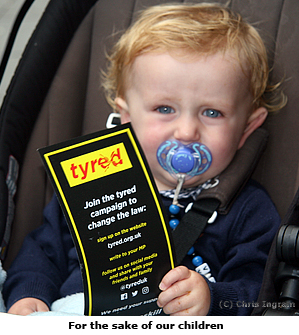 Maria Eagle Labour MP for Halewood and Garston rose today in the House of Commons to launch a proposed change in the law, aimed at changing the law so that old aged tyres cannot be used on public vehicles, thereby ensuring that such a preventable accident can never take lives again.
This followed her promise to, and years of supporting her constituent, Frances Molloy whose 17 yr old son was killed in a coach crash due to the vehicle's almost 20 year old tyre that blew out;
On the 10th of September 2012, a devastating coach crash caused three innocent people to lose their lives, with many
more seriously injured, as they traveled back from a music festival.
The crash was caused by a 19 and a half year old,
second-hand tyre which blew out.
Mr Daulby, 63, from Warrington, the driver of the coach, along with Miss Ogden, 23, of Maghull and Michael Molloy from Liverpool were killed.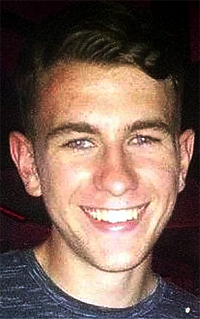 Michael, a young musician only 18 years old, is understood to have been sleeping when the crash happened and seated behind the coach driver which made him vulnerable when the impact struck. The coroner told the Molloy family his death would have been instant and that he had not suffered, although this was little comfort to his family, who were devastated as were his wider family to the point of wrecking their lives. Understandably, their suffering continues to this day.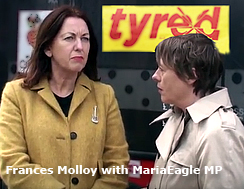 Ever since his death, his mum, Frances Molloy, has campaigned to have the law changed so that no other
families will endure the loss and suffering as hers have. Her campaign 'Tyred' was launched earlier this year.
Maria Eagle's speech to Parliament today, was emotional as she told MPs of the suffering of Michael Molloy's mother Frances Molloy and her campaign which has the backing of Merseyside councils and MPs. Indeed she was flanked by Angela Eagle Labour MP for Wallasey, Alison McGovern, Labour MP for Wirral South, Steven Twigg Labour MP for Liverpool, West Derby and Louise Ellman Labour MP for Liverpool, Riverside.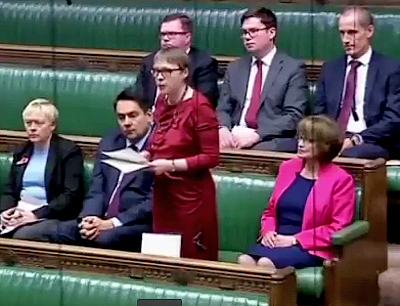 Speaking before the debate on her private members 10 minute rule bill, Ms Eagle said:
"I have long been a supporter of the incredible work that Frances does with her team at the Tyred campaign. This simple legislation won't cost the Government anything to implement, and will save lives. It's frankly unbelievable that buses and coaches are allowed to carry passengers without any legal age limit on the tyres that they use."
The Bill was accepted with no opposition and and therefore is expected to have its second reading debate on Friday 1 December 2017.
Below you can watch Maria Eagle MP's full 10 minute speech launching the Bill:
See also: Greater Mersey Amal CWU Branch Supports 'Old Tyres Kill' Campaign