Tuesday 12th December, marks the sixth annual National Postal Workers Day, when the whole nation celebrates the hard work and dedication of hundreds of thousands of postal workers, who collect, sort and deliver letters, parcels and packets to 29 million addresses, 6 days a week.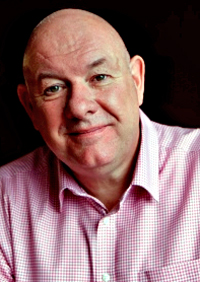 The Communication Workers Union (CWU) will be calling on the nation to celebrate National Postal Workers Day, which is one of the busiest mail traffic days of the year for postal workers.
The aim of the day is to recognise postal workers for their effort and dedication in delivering a vital service.
CWU General Secretary Dave Ward said:
"Our members play a vital role in communities across the UK. National Postal Workers Day gives us an opportunity to thank our posties for their efforts all year round. The Royal Mail may have been privatised but the service is and always will be the People's Post. With the commitment to renationalise Royal Mail by The Labour Party it is vital we bring this issue back into public focus."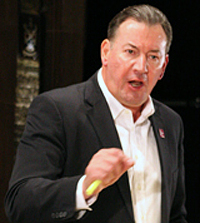 Terry Pullinger, CWU Deputy General Secretary said:
"National Postal Workers Day is about showing proper appreciation for the work that postal workers do, the vital service they provide to the public and the social role they play supporting our local communities.
Neither snow, rain or heat stops postal workers getting through, they connect everyone in society and no one is denied service. The working reality of a postal worker is a hard, heavy and increasingly demanding job. They absolutely deserve the nations respect and gratitude."

The public are encouraged to take to social media on Tuesday, using #RiseUp to thank their own Postal Worker.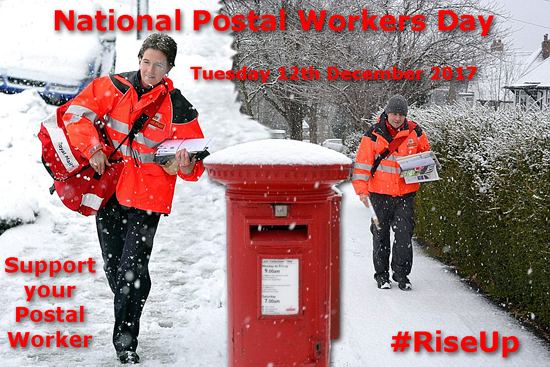 Source: CWU / C Ingram