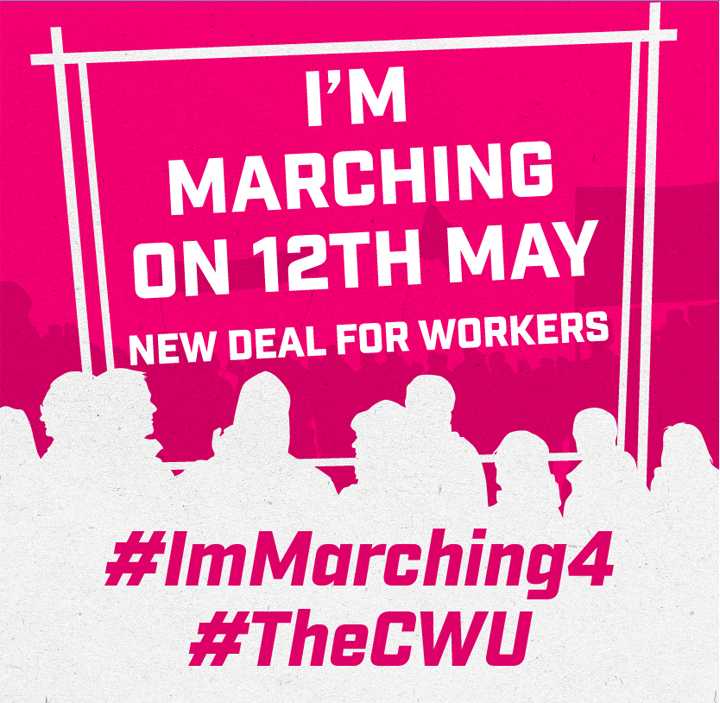 On Saturday 12th May thousands will march for a New Deal for Workers in London.
The march will assemble at Victoria Embankment between Hungerford Bridge and Blackfriars Bridge from 11am.
It will move off at 12pm and march to Hyde Park.
The rally will take place in Hyde Park, finishing at 4pm.
The CWU have been pivotal in calling for collective action to enhance the rights of all workers and realign the balance of forces in society.
We need as many of our members as possible to attend the march and rally on what promises to be a historical occasion.
The rally point and marching route
Download PDF documents:
Contact your local Branch Office for the details of their arrangements for transport etc to the event.
Source: TUC / CWU