If you've seen one trade unionist feature social media, it's probably been Dave Ward, the 58-year-old boss of the Communication Workers' Union.
That is the opening line of a New Statesman article taking a look at CWU General Secretary, Dave Ward and in particular his support for Jeremy Corbyn.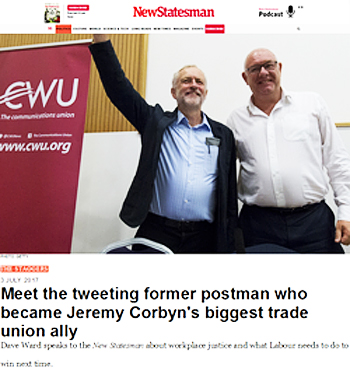 Referring to Dave's use of social media, the article reads:
His Twitter account turns popular memes into political ones: during the election, a particularly successful series riffed on the "You versus the guy she told you not to worry about" meme, comparing the crowds greeting Jeremy Corbyn as he toured the country versus the controlled environments that Theresa May prepared to campaign in.
It goes on further about Dave's use of social media and where it all started from:
Ward's use social media, which he credits to his team, particularly Chris Webb, his communications director who sits in on our interview, came about when he was standing for general secretary.
He was standing against Billy Hayes, the incumbent, and "when you take on an incumbent, they have control of [union] communications."
I'm not saying this is wrong," he adds, "The union needs to keep communicating about industry issues or political issues, but because they've got a grip on that, we knew we needed to have something different.
Writing of Dave's first involvement in a Trade Union:
Ward, who started working at the Post Office aged 16, wasn't "one of those people who got into politics having read stuff, it's more instinctive to me".
He got involved in the union, after a union rep intervened when he had difficulties with his then-manager. "I thought, well, thanks very much, and I took an interest in the union then, and the comradeship."
There followed what he dubs a "long apprenticeship" as a workplace rep from 1978 onwards, until he became deputy general secretary in 2003.
It continues with what it was that really got him into social media in a big way: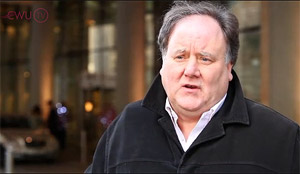 But when he ran for general secretary in 2015, few expected him to win. His campaign held Q&As on Facebook, and, Ward recalls, "it just took off".
Much to the surprise of others in the labour movement and the parliamentary party, Ward won – and was immediately thrust into the hyper-political world of a Labour leadership contest.
The full article deals with how Dave got involved with the Labour Leadership contest and his reasons for being a fan of Jeremy Corbyn:
He recognised in Corbyn a kindred spirit. "When Corbyn was talking about a different kind of politics," he says, "the truth is we were talking privately about a different type of trade unionism". The CWU was the first of Labour's big unions to back Corbyn's 2015 bid and one of the most enthusiastic.. Our reason for supporting Jeremy initially," Ward recalls, "was how poor, frankly, New Labour had been in defending our industry."
Explaining how Dave's political activities caused some consternation, especially because of his opposition to the previous Labour governments attempt to privatise Royal Mail, and the type of policies being put forward which were not in the interests of the CWU, the article brings in the criticism that a previous CWU General Secretary had for him:
Ward's endorsement, which said that Corbyn would clear Labour of its "Blairite virus", drew attention at the time and a rebuke from one of Ward's predecessors at the CWU, Alan Johnson, who wrote in the Guardian: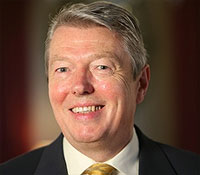 "I've known Ward for 25 years, during which he has never been a political activist. His interest was always firmly on the industrial side of the CWU. The sad thing is that he obviously felt that the only way he could attract attention as a newly elected general secretary was to slag off the Labour Party. In this respect he was following the example of some other leaders of affiliated unions whose only emotion when talking about Labour seems to be anger, the only volume setting loud."
Unsurprisingly, Ward has a different interpretation of what drove his endorsement: his own memories of working with the Labour government as a union official. "The reality is Labour put forward a proposal to privatise [the Royal Mail] just before they went out of power, and they also put forward a liberalisation agenda, a competition agenda, that's exploiting terms and conditions, to come in without any protection for workers," he argues.
The full article can be read on the New Statesman website here
Source: New Statesman