Ofcom published a number of proposals this morning (25th May 2016) in the latest stage of its review of the way Royal Mail is regulated. The union's press statement which was issued in response to this is reported here on this website.
Ofcom launched its review following the withdrawal of Whistl from the delivery market and in the wake of this it originally intended to introduce a number of stronger measures to further promote competition, potentially re-introduce damaging price controls and impose efficiency targets.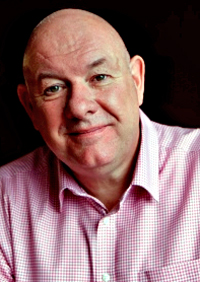 In its announcement today Ofcom has not gone as far on new regulatory measures as anticipated and we believe this is a direct result of the People's Post campaign and the increased scrutiny this has placed on Ofcom's actions. It is important that you convey to our members the role our campaign has played in softening some elements of Ofcom's approach.

However, while it has held back from introducing specific targets on efficiency, Ofcom has again called on Royal Mail to adopt "flexible" employment models and is emphasising the need for Royal Mail to take further steps to improve efficiency. Ofcom has also failed to limit unfair cherry-picking competition or introduce protections for customers from poor practices by competitors in the parcels industry.
The CWU is highlighting the aforementioned in our public response to today's announcement, with particular emphasis on saying that Ofcom's approach to efficiency places unnecessary pressure on our members and represents an undercutter's charter for all workers in the industry.
These developments underline the importance of the People's Post campaign and the need for us to continue to put Ofcom and the Government under pressure. The next stage of this campaign is the public rally in Birmingham on 4th June and all CWU Branches are urged to send a delegation and make this a priority commitment.
Source: CWU