Tory MP tells unemployed youth of britain to 'get on your bike' and work on farms with 'gorgeous EU women'
Proving that the Tory Party has not changed in terms of both its sexism and Thatcherite principles, South Thanet MP Craig Mackinlay evoked the words of one Norman Tebbit telling young people to "get on their bikes" and look for work!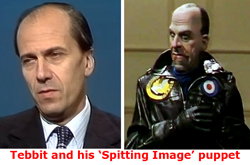 In his 1981 speech to Tory Party Conference, Norman Tebbit then Secretary of State for Employment caused outrage at a time when almost 4 million people were out of work. He accused them of being lazy and used the phrase which went on to haunt him.
But in a twist of sexism, Craig Mackinlay, the disgraced MP who is awaiting trial next month for allegedly breaking election expenses law in his 2015 general election battle with Nigel Farage; spoke to a fringe meeting at the Tory conference, saying:
"I was struggling to think why wouldn't a youngster from Glasgow without a job come down to the south to work for a farm for the summer with loads of gorgeous EU women working there?"
Adding: "What's not to like? Get on your bike and find a job."
In an act of desperation, because he knows that Brexit will bring devastation to our fruit and vegetable industry, as EU workers no longer come to the UK to work on English farms; he argued that British young people should in future fill the jobs vacated by EU workers after Brexit.
Invoking the words of the Thatcher era will do no good for the Tory party in the eyes of the country, given the voters continueing and growing support for the Labour Party values and policies spelt out during the 2017 general election, and since re-launched at last weeks Labour Party conference.
Source: Business Insider / YouTube