Andy Furey Assistant Secretary has written to all CWU Postal branches giving an update to the current status of pay talks in the Post Office Crown Offices pay round for 2016: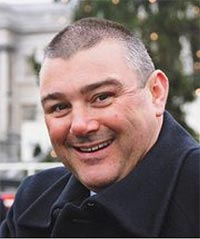 The CWU submitted a pay claim on 6th January for a one-year unconditional pay increase for Crown members of at least 1.9%, to achieve parity with year three of the three year pay agreement reached in December 2014 for members working in Admin & Supply Chain.
After much procrastination on the part of the Post Office, an improved offer was finally received on 14th July proposing a 1.9% pay rise on basic pay, overtime rates and all pensionable allowances including London Weighting fully backdated to 1st April 2016
However, one major condition was placed on the pay offer as follows:

The offer above is contingent on the acceptance that the Christmas Eve Opening Hours dispute is resolved with immediate effect with the union accepting the position of the Post Office (this would mean a 16:00 closure on Christmas Eve going forward).

As the prospect of a Post Office wide dispute becomes increasingly likely, it is totally inappropriate and outwith conference policy to agree a condition which has absolutely nothing to do with pay.
The Post Office is simply being opportunistic and should instead seek to resolve the Christmas opening hours issue in a completely separate negotiation.
The Christmas conditionality is principally unacceptable, especially given the Unite pay agreement for managers reached just last week which was also a 1.9% pay increase from the pay date of 1st June 2016 with absolutely no strings attached.
As a consequence, the Postal Executive yesterday unanimously rejected this conditional offer.
The Union advised the Post Office that it's negotiation team remains available for urgent talks in order to achieve a reasonable and fair pay agreement.
Source: CWU LTB436/2016