Andy Furey CWU Assistant Secretary has written to all Postal Branches via LTB393/17 with the Union's response to this action by the Post Office on Pay 2017: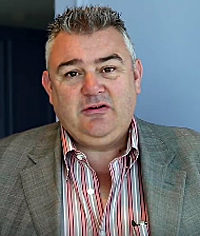 The Post Office's Group Executive Industrial Relations Steering Group (GEIRSG) met on Tuesday 4th July to consider further the Postal Executive's rejection of the 2% pay offer (not flowing through to allowances).
Yesterday I received a letter from John Whitefoot, Employee Relations & Policy Director (attached for your information), informing the union that the decision had been made by the Post Office to impose the 2% pay offer with August salaries.
This is obviously a disappointing decision specifically designed to circumvent our members and our democracy. The decision to impose a wholly inadequate 2% pay increase by Executive Action follows the premature and unagreed closure of the DB pension scheme from 1st April.
To add insult to injury, this imposition follows confirmation that Directors and senior management have been paid obscene amounts in bonuses in June salaries for exceeding targets they knew they could easily achieve.
The total amount of bonus payments to the senior managers is in excess of £10m, yet the 2% pay increase, according to the Post Office, amounts to only £1.4m.
Clearly this is once again a case of the haves and the have nots with our members being penalised in respect of earnings which overall have been in sharp decline in recent years either through reducing bonus payments (Crown Offices) or significantly less overtime opportunities (Supply Chain).
This latest development with the Post Office Directors refusing to engage in meaningful collective bargaining epitomises the reasons why 92% of our members voted in the recent survey to having no confidence in Paula Vennells and the Post Office Board in terms of their strategic direction.
This ill conceived Executive Action will no doubt cause huge anger and frustration amongst our members towards Post Office Directors.
The massive discrepancy between pay and reward for senior management and those hardworking frontline members is grossly unfair and quite frankly shameful.
We will be considering next steps in conjunction with the Postal Executive and our Representatives and further details will follow at the earliest opportunity.
Source: CWU