Post Office: Imposition Of Monthly Pay – Latest Developments
CWU's Andy Furey,
Assistant Secretary updates us via his letter to branches, LTB677/17: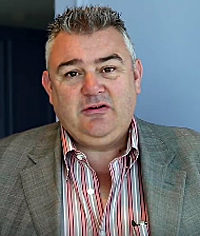 Branches will recall the Employment Tribunal decision with regards to the Post Office's imposition of monthly pay earlier this year found in favour of the Union.
Given the decision of the ET we are currently in the process of gathering the details of former weekly paid members who wish to be part of a Group Claim at a further ET. So far we have 625 members signed up to be part of this Group Claim.
It has always been our aim to find a way forward on this issue by formal negotiations with the Post Office. Unfortunately they did not wish to engage with us in a meaningful way at the time, hence the decision to go to an ET.
Following the handing down of the judge's decision I wrote to Paula Vennells, Group Chief Executive seeking a meeting to negotiate an agreement (letter available via above link for your information).
I have now received a response from John Whitefoot, Employee Relations & Policy Director (also downloadable) which firstly advises that the Post Office has filed an appeal to the Employment Appeals Tribunal (EAT) on the grounds they believe "part of the decision has been wrongly decided".
As a consequence, we have contacted our legal experts for their advice and guidance to enable us to determine next steps. They have confirmed they will provide a response at the earliest opportunity. More encouragingly the Post Office has also confirmed its willingness to meet with us to discuss this issue.
Consequently I will be formally responding to John Whitefoot to confirm we will be attending the meeting on Tuesday 19th December with the aim of finding a mutually agreeable way forward on this matter, which was always our objective.
Source: CWU