Branches will recall that in February last year, without the agreement of this union, the Post Office transferred our weekly paid members to monthly pay, the majority of whom work in Supply Chain, although the impact was also felt by some Counter Clerks.
As a consequence of the Executive Action, the Union instigated an Employment Tribunal "test case" against the Post Office challenging the unilateral change to contracts of employment.
The Employment Tribunal found in favour of the Union with the decision in respect of the test cases handed down on 9th November 2017 as reported on this website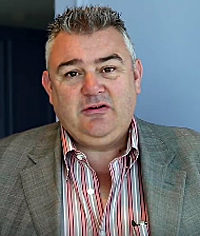 Now Andy Fury, CWU Assistant Secretary has written to all Branches with Post Office members detailing the progress in talks between the Union, the Post Office and ACAS:
I am pleased to report that following a number of challenging meetings at ACAS, we have reached a Collective Agreement with the Post Office on this issue, the key principles of which have been unanimously endorsed by the Postal Executive.
Bearing in mind monthly pay has been in operation for over a year, we have collectively agreed with the Post Office this will continue. However, crucially our members will be compensated with a payment to the value of two weeks' pay (take home pay) in compensation.
As a consequence of concluding the Collective Agreement, the Post Office will be withdrawing their application to Appeal the ET decision (test case) via an EAT which is necessary to agree the compensation arrangements. In turn, we obviously will not be pursuing this matter further via our planned Group claim against the Post Office.
Joint Statement Agreed with the Post Office:
Agreement Reached on the Transfer from Weekly to Monthly Pay
We are pleased to announce, following constructive talks at the Advisory, Conciliation and Arbitration Service (Acas), Post Office and CWU have now reached a collective agreement on the transfer of some employees from weekly to monthly pay.
The agreement will result in all employees in post on 9 February 2018 affected by the transfer from weekly to monthly pay receiving a payment equivalent to two weeks'
actual pay, with a minimum payment of £978. Actual pay will be calculated on the basis of average pay over a 3 month reference period covering salaries paid between November 2017 and January 2018.
Impacted employees will receive full details and written confirmation of their individual entitlement prior to the payment being made. Any employees who opted for a salary advance at the time of the transfer will have the two weeks' payment set off against the amount of the salary advance outstanding.
It is agreed these payments and any adjustments in line with the above will take effect with April salaries.

John Whitefoot Andy Furey
Employee Relations & Policy Director CWU Assistant Secretary
Post Office
Our members impacted by the imposition of monthly pay will receive with their April salaries a minimum of £978 (both full-timers and part-timers) OR if actual earnings are greater, they will receive two weeks' actual pay. £978 is the minimum amount to be paid as the statutory maximum weekly payment for compensation arising from our Tribunal claim is £489 and two weeks' pay at that rate is £978. Payments will be made to all members in post as at the date we reached agreement at ACAS (9th February 2018) irrespective of being full-time or part-time.
For clarity, members in post at 9th February 2018 will receive either of the following:
1. Members whose average earnings over the reference period (1st November 2017 – 31st January 2018) were below £489 per week will receive the minimum payment of £978.
2. Members who earned during the reference period in excess of £489 per week will receive two weeks' payment based on their average earnings. For example, if a member earned an average of £600 per week over that period, the compensation will be £1,200.
Earnings for the purposes of calculation are total earnings including overtime and allowances, London Weighting and Scheduled Attendance. Importantly, the Post Office will gross up payments to cover tax and national insurance on the compensation payment, meaning:
Members would ordinarily have to earn approximately £1,400 to take home £978.
In the example under (2) above, members would have to earn approximately £1,700 to take home £1,200.
Interest Free Loan: Compensation will Reduce the Amount Outstanding
For those members who took an interest free loan of up to 4 weeks' pay (this was offered by the Post Office at the time of the imposition), this debt will be netted off from the compensation payment.
We are advised that approximately half of the total number of employees impacted by the transfer to weekly pay opted to take an
interest free loan of up to 4 weeks' pay.
This approach will effectively reduce the value of the debt and the length of time for repaying the loan. Those members who chose to repay the debt when they leave employment will owe significantly less money.
Next Steps –Members' Consultation: Ballot Timetable
The Collective Agreement will now be put to approximately 700 members via an individual members' ballot with a recommendation from the Postal Executive to accept the compensation agreed.
The ballot timetable is as follows:
Ballot papers despatched: Wednesday 28th March
Ballot closes: Wednesday 11th April
This ballot timetable is designed to achieve the cut off date for salaries in order to get the compensation paid in April.
Clearly this dispute has taken a long time to resolve, not least due to having to lodge a claim at an Employment Tribunal coupled with the resultant ACAS talks. However, we have now managed to bring this matter to a successful conclusion with the Collective Agreement, which was always our objective to secure.
The Postal Executive believes this settlement fairly compensates our members for the move from weekly to monthly pay. It was though unfortunate we had to resort to litigation to reach an Agreement.
I would like to record my thanks for the support received from Ivan Walker, our legal adviser throughout this matter and to my negotiating team at ACAS which consisted of Lynn Simpson and Mole Meade, Postal Executive members.
Hopefully the conclusion of this matter will now lead to a new and improved Industrial Relations climate where negotiations will result in Collective Agreements being reached before changes are made unilaterally.
Source: CWU