Use #PeoplesPost on Monday
On Monday, our Post Office members will take strike action in defence of their jobs, pensions and the Great British Post Office.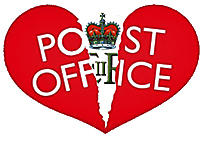 Picket line protests will be held across the UK with this activity culminating in a major rally in London.
CWU HQ are calling on all participating in publicity events across the country to also
create a storm in cyberspace!
All you have to do is tweet picket line pictures and messages of support using #PeoplesPost – if enough people do this we can get the dispute trending, and create even more publicity so the general public can see just how damaging the action of the Post Office Board is to every village, town and city across the UK.
Locally in the North West, events will be taking place across the region. As part of the day of action in Liverpool, Neil Barry, Area Post Office Representative and the Greater Mersey Branch have organised a demo to help highlight the dispute.
If you are in Liverpool then join the Branch meeting outside Debenhams at 10.30 at 42 Lord, St Liverpool, L21TA then join the march through the town centre.
As this is also a media stunt… The Grim Reaper will be making an appearance, so please bring flags, whistles etc…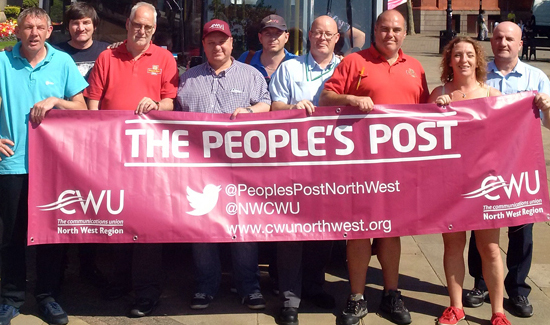 In London, those branches sending delegations of support are encouraged to meet outside BEIS in Victoria St at 10.30am and from there make our way over to the Post Office HQs at Finsbury Dials Moorgate for around 12 noon.
The event and march will include a high profile stunt and some other activities along the route.
This dispute is a key priority for the whole union – in line with this, CWU HQ asks that all branches make it a priority commitment.
Don't forget that Twitterstorm around the strike on Monday – so get taking pics and Tweet!!
Source: CWU