CWU North West Region has supported the RMT's fight over the imposition of Driver Only Trains from the outset, not only at national level but also on Merseyside where the dispute with Merseyrail has been going on now ever since the board of Merseyrail decided they were going to cut both safety to it's passengers on the rail network and to their wages bill in order to increase profits!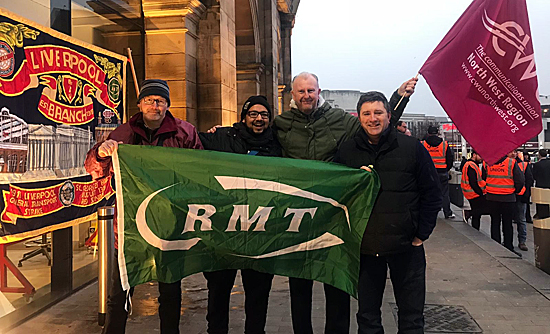 Regional Secretary Carl Webb attended the picket lines and an organised public show of solidarity and support for the train drivers and guards who have been striking on this issue for over 12 months now, and losing pay as a result in order to defend public safety; and to stop what happened in London when driver only trains were introduced in the 1980s – a massive surge in sex crimes and robberies and assaults on train passengers on the London trains and the tube network.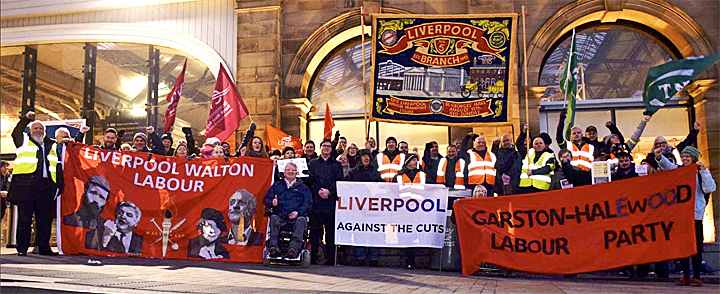 Rather than get to the table and negotiate a conclusion to this dispute in a manner that satisfies the need for public safety to come first Merseyrail have embarked on a smokescreen of a publicity exercise by promising additional staff on trains once the driver only trains come into service; and by asking the public to go to their website if they want to know what the dispute is all about.
Given that it is the RMT Trade Union that has the concerns for safety, the general public and train passengers in particular would be best served by visiting the RMT website (www.RMT.org.uk) instead if they wish to know the truth of the dispute.
The full background to this fight to protect public safety by the RMT was previously reported on this website here: Passenger Safety Protected By RMT – Not Merseyrail!
Source: RMT / Carl Webb / C Ingram
Posted: 1st February 2018