General Secretary Dave Ward called on retired members to come out onto the streets for the week of action in February against the pernicious Trade Union Bill.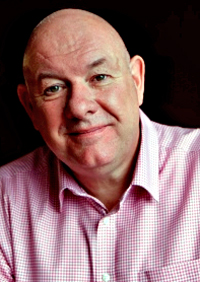 Addressing the Union's Retired Members conference held in Manchester last month, Dave highlighted the vote thresholds, which in some public sector cases could mean a union having to effectively get an 80% vote in favour to take action.
Despite some amendments on its path through Parliament, Dave claimed the bill still includes "some absolutely outrageous attacks on trade unionism."
The GS positioned the legislation as part of an overall attack on workers that has seen rights being stripped away over recent years. "There is not a company in the UK not looking for the harshest way to attack workers, with the minimum wage becoming the maximum and low pay abounding," said Dave.
The General Secretary reiterated the support of the CWU for Jeremy Corbyn's leadership of the Labour Party but called for bold policy initiatives going forward. "We want bold policies from Labour on the economy with intervention and for social housing to be back on the agenda in a major way," said Dave. "We need the most radical housing programme since World War II."
On the question of retired member's involvement in the CWU, Dave applauded the ex-officio position now occupied by retired members on the NEC. He called for that role to lead to a greater linkage with membership in the branches. "There is the question of how we can communicate better with each other," said Dave.
Source: CWU