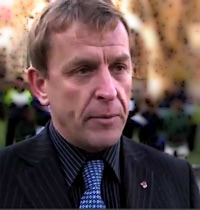 Dave Joyce, CWU's National Health, Safety & Environment Officer has written to all Royal Mail Group union branches reminding them that the UK National Road Safety Week takes place in November each year.
CWU traditionally supports the initiative and in recent years has worked jointly with Employers on the Campaign to reduce Occupational Road Risk, improve driver and vehicle safety and reduce road accidents.
Further to that Royal Mail have introduced additional Quarterly Road Safety Weeks.
Background
Five people are killed every single day in road accidents and many more are injured. Most of those victims are at work!
Our roads are dangerous places, where hundreds of deaths and serious injuries take place every week.
But by changing driving behaviour, we can help to make our villages, towns and cities safer places to be.
Every action that drivers or passengers take, can change the outcome of a journey and the future of a family.
National Road Safety Week 21-27 November.
For National Road Safety Week 'Brake' the road safety charity organising Road Safety Week has chosen to focus on the six elements of the "Brake Pledge" for 2016, which takes place 21-27 November. These are Slow, Sober, Secure, Silent, Sharp and Sustainable.
They are asking everyone to make and share Brake's Pledge online, and show their commitment to saving lives and keeping our roads safe. Anyone can join in – individuals, businesses and community organisations. Non-drivers can take the Pledge too, promising to help drivers stick to the six Pledge points.
The CWU will be looking to make a difference, and make the Pledge with employers to do six simple things to save lives this coming National Road Safety Week in November.
Registering with 'Brake' now to be part of Road Safety Week 2016 will get a free electronic action pack sent out to take part in the Week by promoting the 'Brake' Make the Pledge theme, or focusing on any other important road safety issues.
The 'BRAKE' National Road Safety Week theme details:
Slow:
Speeding is a contributory factor in more than one in four (27%) fatal crashes.
Sober:
One in 10 (11%) drivers/motorcycle riders killed in a crash had alcohol present in their body and one in seven road deaths are at the hands of someone who has driven while over the legal drink drive limit.
Secure:
Seat belts reduce the chance of dying in a crash by 50% and 21% of car crash victims were not wearing a seat belt.
Silent:
Drivers using a mobile phone are three times more likely to crash.
Sharp:
Regular eye tests! Poor driver vision causes 3000 casualties and cost £33 million in the UK per year.
Sustainable:
Minimising the amount we drive, by walking, cycling or using public transport instead improves the environment, individual health and air quality by cutting pollution which kills an estimated 5,000 people a year.
Royal Mail Additional Quarterly Road Safety Weeks Supported By CWU

Royal Mail decided to supplement the annual national Road Safety Week with quarterly Road Safety Weeks, the first being May this year and the second takes place next week 12-18 September.
You can download the original LTB532/16 with attached road safety week materials for September 2016 by clicking on the pic above. CWU HQ is giving its full support to the drive to improve road safety for our members.

The objective of this Quarterly Road Safety Week is to raise awareness of severe weather driving and preparations.
Royal Mail will deliver some key messages through a number of channels including the RMTV, local screens, a poster, WTLL session and activity plans.
There will be 3 activity plans for the September Road Safety Week;
A Front Line Manager Activity Plan which focuses on completing monthly Occupational Road Risk Task Calendar tasks while focusing on severe weather driving.
One for all other managers which asks managers to focus their SMATs or Observations on the completion of the front line manager activity plans and severe weather driving.
One for ASRs which asks the CWU's Safety Reps to focus their Safety Inspections on the completion of the front line manager activity plans and severe weather driving.
This activity plan approach was popular during November 2015 National Road Safety Week and the previous May Quarterly Road Safety Week when feedback from ASRs suggested that using a similar activity plan for ASRs during future quarterly RMG Road Safety week would be a popular approach.
RMG Regional SHE Teams have been asked to liaise with the CWU ASRs to see where participation and a joint approach can be made and joint support with the week's activities.
A positioning communication has been sent out via the Regions/Business Units via RMG's Internal Communications to ask that the front line managers' activities are supported by the Area/Sector Managers with full CWU involvement.

All CWU ASRs and WSRs are asked by the union to ensure they are fully engaged with SHE and Opps management, supporting the Road Safety Improvement drive.
Source: CWU LTB532/16