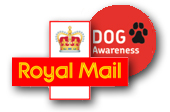 Royal Mail is today launching its fourth annual Dog Awareness Week, which runs from 4 to 9 July 2016. The week aims to raise awareness of the issue of dog attacks on postmen and women and encourage responsible dog ownership.
Royal Mail's Dog Awareness Week is supported by the Communications Workers Union and a wide range of organisations and animal charities including Battersea Dogs & Cats Home, Dogs Trust, the National Police Chief's Council and the National Dog Wardens Association
The number of dog attacks on postmen and women has fallen by 10% on the previous year to 2,660. Despite this reduction, as many as seven postmen and women a day are attacked across the UK. This figure rises by 10% during the school holidays and in the summer months when parents and children are at home.
New research¹ released today as part of Royal Mail's Dog Awareness Week found that over a quarter (27%) of UK parents who own a dog confessed that their canine has been loose in the house when an exterior door (such as the front door) was open. In the last year, 36% of dog attacks on postal workers have happened at the front door while 35% took place in the front garden– the equivalent to 1,888 attacks. At these times, dogs are more likely to be unsupervised in the garden.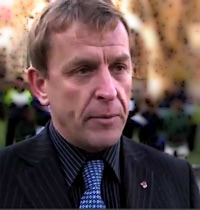 CWU National Health and Safety Officer Dave Joyce who has led on the union's Bite-Back Dangerous Dogs campaign
said:
"Over 2,600 dog attacks on postal workers a year is unacceptable, the whole idea of Dog Awareness Week is to highlight the problem and the repercussions. Most dog attacks on postmen and women occur at the doorstep of the dog's owner home.
The vast majority of our customers and their dogs aren't a problem but irresponsible and reckless dog owners are. The new dog control laws now identify and penalises chronically irresponsible dog owners. One owner was recently fined £8,800 after his dog injured a postwoman as she put letters through the door.
The penalties can include losing their dogs and jail. Dog owners need to fully understand that their actions usually are the cause of a dog being dangerous and simple precautions can prevent the pain for everyone concerned. No matter what breed of dog is involved, the dog can present a substantial danger to postal workers."
A wide range of activities will be taking place during Dog Awareness Week including;
Royal Mail postmen and women speak about their own experiences of dog attacks
Dog Awareness posters will be in place in all Royal Mail enquiry office's giving dog owners tips on how they can help
Dog wardens will be visiting a number of Delivery Offices across the country giving dog safety talks to postmen and women
TV presenter and Battersea Dogs & Cats Home Ambassador, Paul O'Grady is backing the campaign. He said: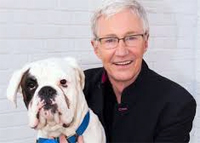 "Dogs can be quite protective of their owners and homes. They believe they are merely defending their property, but it's important to recognise that this behaviour can sometimes escalate to dog bite incidents with anyone coming to your home, including postmen.
No one should feel unsafe in the workplace and it's important we as dog owners, take the necessary steps to give postmen this same respect. Encourage good behaviour when someone new visits. Just spending time getting your pets familiar with guests coming to the house will help create a safer environment for all."
Dr Shaun Davis, Royal Mail Group Director of Safety, Health, Wellbeing & Sustainability said:
"As a dog owner myself, I know that the overwhelming majority of dogs are friendly most of the time. But even the most placid animal will defend itself if it feels its territory is being threatened.
Our postmen and women deliver to over 29 million addresses across the country. We ask them to exercise caution and respect for all family members, including pets when delivering the mail. This summer, we are also appealing to dog owners and their families to help reduce the numbers of attacks, particularly at the door and in the garden."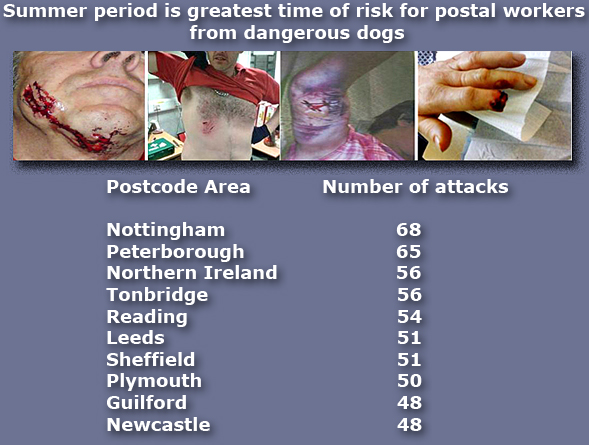 Deputy Chief Constable Gareth Pritchard, National Policing Lead for Dangerous Dogs confirmed his support by saying: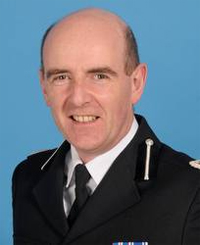 "I am pleased to be supporting Royal Mail's Dog Awareness week again this year. We have been working in partnership with Royal Mail and the Communication Workers Union to use the new Dangerous Dogs Legislation and the Postal Workers Service Level Agreement (SLA) to improve the safety of postal workers from dog attacks.
"The new law provides us with a great opportunity to hold those responsible to account, tackle irresponsible dog ownership and ultimately improve the safety and confidence of Postal Workers and all members of our communities."
He continued:
"In the Autumn of 2015, the Postal Workers SLA was piloted in 5 of the biggest Police forces in England; the Metropolitan, Merseyside, South and West Yorkshire and West Midlands, to try to understand the demand and any areas of improvement. The SLA has been a positive step forward in dealing with dog attacks and we are continuing to encourage Police forces nationally to utilise the tools available to them to tackle irresponsible dog ownership; by educating where possible and prosecuting where appropriate.
Battersea Dogs & Cats Home has been a supporter of the campaign for the last three years. Their Chief Executive Claire Horton said: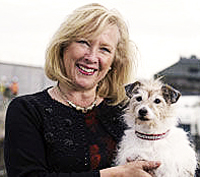 "Battersea Dogs & Cats Home is supporting the Royal Mail's Dog Awareness initiative by highlighting why it's so important for dog owners to know how to make sure their dog is not being a nuisance or posing any threat to their neighbourhood postmen and women. We rehome thousands of dogs every year to homes all across the UK and we're keen to ensure owners know what they can do to avoid dog attacks – big or small – around their home or garden."
Working together, Royal Mail, the Communication Workers Union and the National Police Chiefs' Council will be considering the rollout of the SLA nationally in England and Wales, to ensure such incidents are dealt with consistently."
To help promote dog safety, a special Dog Awareness Week postmark will be applied to all stamped items from Monday 4 July 2016 to Friday 8 July 2016.
Top Tips for Dog Owners
Even the most lovable dog can be a danger to postal staff. Dogs are territorial by nature and if they feel they need to protect their family, they can become unpredictable.
Here are some ideas to help your postman deliver your post in safety:
Ensure your dog is out of the way before the postman or woman arrives. Place your pet in the back garden or a faraway room.
If you have a back garden, please close off the access, in case your dog could get round to the front when the postman calls.
Dog attacks can happen when you've opened the door to sign for an item. Please keep your dog in another room before answering the door and make sure children don't open the door, as dogs can push by them and attack.
Give your dog some food or a toy to occupy them while your mail is being delivered
Wait 10 minutes after your mail has arrived to let your pet back into your hallway. Keep everything as calm and low-key as possible.
If your dog likes to attack your mail consider installing a wire letter receptacle. It will protect your post, and your postman's fingers
If it's not practical for you to keep your dog away from a postman delivering your mail, please consider fitting a secure mailbox on the edge of your property.
Please ensure your dog is microchipped, wearing a collar and tag and that your contact details on the tag and microchip are up to date.

¹ Figures from YouGov Plc. Total sample size was 1,000 parents with a dog. The survey was carried out online between 14th and 20th June 2016.
Source: Dave Joyce / CWU / Royal Mail / Wikipedia / Battersea Dogs & Cats Home / N Wales Police