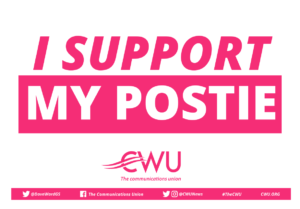 Over 115,000 postal workers will be taking part in the biggest strike of summer so far to demand a "dignified, proper pay rise".
Workers will take strike action on Friday 26th August, Wednesday 31st August, Thursday 8th September and Friday 9th September.
The decision to take industrial action follows the union's recent ballot for strike action, which saw members vote by 97.6% on a 77% turnout to take action.
This was the biggest mandate for strike action reached since the implementation of the 2016 Trade Union Act.
The union is demanding that Royal Mail Group make an adequate pay award that covers the current cost of living increases for our members.
However, the management of Royal Mail Group decided to impose a 2% pay rise on its employees through executive action, those same employees who were given key worker status at the height of the Covid-19 pandemic.
In an economic climate where inflation has soared to 11.7%, the imposition would lead to a dramatic reduction in workers' living standards.
For details of North West Picket lines and more info on the dispute, please click on the links below. Majority of the picket lines will start at 7am to 10/11am.