Last week RM Group gave CWU until today to withdraw it's notice of industrial action following the massive vote for industrial action over pensions, pay and conditions and the future of the postal delivery service in this country.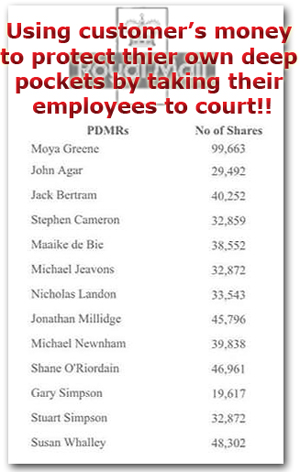 Responding to RMG's demand and threat DGS Postal, Terry Pullinger said:
"We believe that we have kept the talks going. These talks have been going on for over 18 months and if there was going to be some sort of external mediation process it should have been way before now. In fact, we have indeed used external mediation in these talks, which the business would have paid for as well."
The CWU argued that representatives from mediators firm Acas attended the months of previous negotiations and therefore satisfied the requirements of the dispute resolution procedures.
Given that Moya Green the group's CEO never attended a single meeting with the Union and that external mediation has taken place, but with nothing coming of them, the RMG action is clearly last minute panicking and shows they have no intention of wishing to settle this dispute.
Today's Independent newspaper reports along with all major print media:
The CWU was given a deadline of noon on Monday to withdraw its strike threat, but did not meet it.
"As a result, Royal Mail will today lodge an application with the High Court for an injunction to prevent industrial action so that the contractual external mediation process can be followed," Royal Mail said. "A date for a hearing will be arranged with the High Court," it added.
Whilst the BBC News outlet on Twitter simply quoted the report after failing to even report on the dispute and ballot results last week.
Source: CWU / City AM / Twitter / BBC News