As per usual Government words are in great danger of being just that, words!
We are taking no chances on that when it comes to home safety. With our homes being the smallest of all houses and apartments being built in Europe, they are in fact looking like they are also the homes with greatest risk of fire when it comes to high rise homes especially.
The Labour Party has issued a petition that can be signed in the form of an open letter to Theresa May demanding she take the appropriate action to make our homes safe from fire, irrespective of whether they be houses or high rise apartment blocks: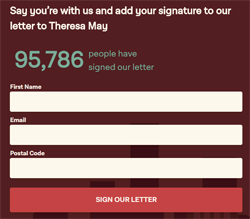 Dear Theresa May,
Thousands of families are living in high-rise properties in the UK. Nearly all of these homes do not have adequate safety systems.
Chief Fire Officers across the UK have said that it is proven that fitting homes with fire safety systems, like sprinklers, saves people's lives in the event of a fire.
We are urging you to set aside vital funding in the 2017 Budget for local authorities and housing associations to fit sprinklers into tower blocks, to protect the lives of tens of thousands of people across the country.
Yours sincerely,
Jeremy Corbyn,
Leader of the Labour Party
Click the pick to sign the petition in order to put pressure on the PM to take action to ensure the tragedy of Grenfell never happens again!
Source: Labour Party / C Ingram