Whislt many will see the current CWU Four Pillars campaign to defend working conditions, pay and pensions; as beign only a Postal Worker's fight, young workers in the North West and around the country see things quite differently.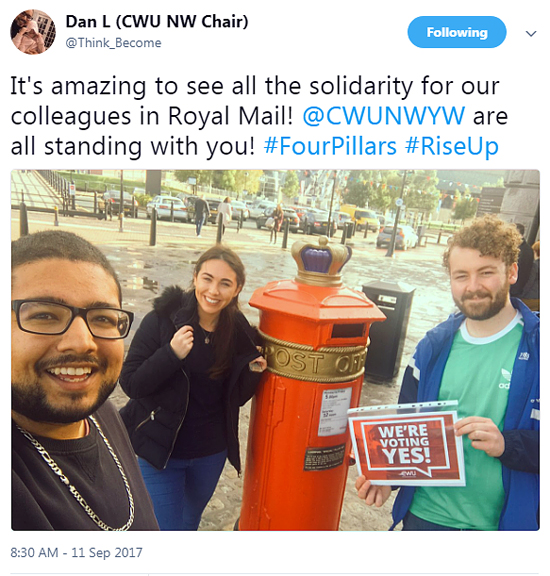 They know that supporting their CWU colleagues in other industries other than their own, is a Trade Union principle that the CWU has long cherished and one they give to other trade unions' and their workers.
You can see this support whenever there is a public campaign highlighting the inequalities and bad working conditions that many workers in the UK have to endure, along with foghting to keep what they have alrready and to keep their jobs.
Physical presence and the use of social media are the keys to boosting the moral of our Postal colleagues as they are soon to embark on their ballot authorising industrial action to be taken by their Trade Union.
Pic source: Dan Lewis via Twitter