Owners convicted of dangerous dogs offences will face harsher punishments under new guidelines announced today by the Sentencing Council.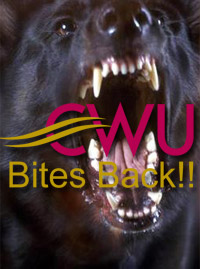 The Council, which is accountable to the Ministry of Justice and whose members include the Director of Public Prosecutions, experienced judges, barristers, senior police officers, a magistrate, a leading academic in criminology and the head of the Probation Chief's Association, has introduced these guidelines following changes to dangerous dog offences legislation in 2014.
These changes – amendments to the Dangerous Dogs Act – extended the law to include attacks on private property, finally providing CWU members (Postal Workers and Telecom Workers) and other public service workers with full, legal protection.
The new sentencing guidelines, which come into force from July in crown and magistrate courts across England and Wales, increase the maximum sentence for a dangerous dog offence where someone is killed from two to 14 years and, for where someone is injured, from two to five years. In the meantime, the CWU is pressing for these changes to be in effect throiught the UK, and not just in England.
Consistent with the changes to the law, the guidelines are also intended to encourage courts, where appropriate, to use their other powers to ban people from keeping dogs or to order them to pay compensation to victims.
CWU national health, safety and environment officer Dave Joyce, who spearheaded the union's "Bite-Back" Campaign which ultimately achieved these significant changes to the law, welcomed today's announcement on behalf of the Union.
"Part of our "Bite-Back" campaign's objectives was to get tougher sentences and we have achieved that," said Dave, adding: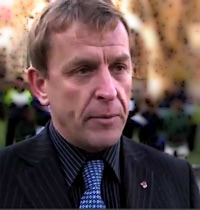 "The new guidance enables the courts to use the new powers effectively. Sadly, the CWU represents the largest group and number of dog attack victims in the UK, with around 4000 members, postal and telecom workers attacked every year.
The impact on the victims and severity of injuries in many cases of dog attack offence can be severe, traumatising and disabling for life and the sheer range of seriousness in dangerous dog cases is very considerable. We hope the new sentencing guidelines will ensure more consistency and penalties that fit the crime."
Dave continued.
"
The main problem is not bad dogs it's bad owners and we hope that the new powers will be an effective deterrent and most of all that, ultimately, there will be a reduction in the number of dangerous dog attacks on our members and the public at large – children in particular."
You can download a copy of the Sentencing Council Guidelines on Dangerous Dogs Offences here
Source: CWU