Tories Refuse To Rule Out Inclusion Of The NHS In UK/US Trade Deal
The continuation of the Tory Government to refuse to rule out the NHS as being part of any future trade deal with the USA, is of course consistent with their policy of supporting the previous version of the TTIP which was dropped by the EU due to there being no consensus within the EU Parliament over the inclusion within it of the ability of business to sue whole Governments in secret courts based in the USA, in the event of a dispute between Governments and big business.

A perfect example of this is that Monsanto, the US' biggest multinational agrochemical and agricultural biotechnology corporation, could sue the UK Government if our laws in any way did not fit with US laws and stopped Monsanto selling GM Crop seeds to UK farmers, as is the case now due to the EU ban on GM Foods.
Any agreements with the USA will by necessity of their insistence, include healthcare services provision access for their private insurance based medical care system.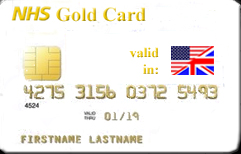 It must also be remembered that, if it were not for Brexit, the Tories would not be able to do this which is the main reason why they have jumped on the 'respect the democratic decision of the British People' argument for insisting on going ahead with a very marginal and unconstitutional decision that will have appalling consequences for our country in the view of most academics, business organisations and those opposing the leaving of the EU. Hence why the majority of trading nations across the world think the UK is insane in leaving the single biggest market in the world.
Here, yet again is the Tory refusal to safeguard our NHS from trade deals with the USA – this time at PM Questions in the House of Commons this week (7th February 2018):
Source: Parliament TV
Posted: 1st February 2018