CWU general secretary, Dave Ward, today attacked the Government's attempt to rob people of their basic workplace rights, and called on it to scrap the Trade Union Bill.
Dave was speaking as the Bill was debated at its second reading in the House of Lords.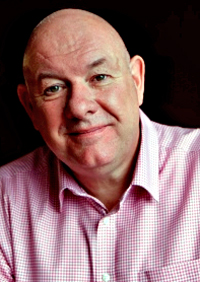 The Trade Bill Union Bill attempts to restrict union activities in a range of ways that undermine the basic rights of workers, said Dave. It is an attack on ordinary workers and their right to be represented by unions.
The Government is undermining the importance of collective bargaining at a time when days lost through industrial action are at their lowest, and managers acknowledge the benefit that union representation has on productivity, innovation and performance.
"It is also setting unions and employers on a collision course by imposing fixed time limits on disputes and removing the flexibility in the current law that provides time and space for negotiations to take place.
What the government is doing risks making disputes more intense, more protracted and more difficult to resolve – and four months after the Bill was put before Parliament, the Government has still failed to publish its impact assessment. This is simply an ideological attack on trade unions.
The truth is that this Bill is little more than an attempt to end opposition to the government by clamping down on all of our rights to democratic protest and bankrupting the Labour Party."
See Also: Trade Union Bill House of Lords Debate Results In Second Reading Passed
Source: CWU