Dave Joyce, National Health, Safety & Environment Officer comments on the latest set of statistics on Dog Bites and urges all Area Health and Safety Reps to ensure they follow the required reporting procedures.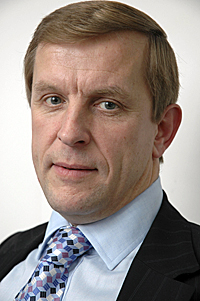 Writing to all RMG CWU Branches via LTB395/17, Dave said:
There are around 124 Postcode Areas plus a number of Special Dedicated Postcodes and separate Postcodes for the three Channel Islands.
The official statistics were used in last week's dog awareness week publicity to highlight the scale of the problem to the public and media.
Although there has been an overall slight reduction in the national figures, relating to "recorded" dog attacks, there was still approx 2,500 Dog Attacks in 2016/17 and there has been 15,000 over the last 5 Years.
The numbers are still too high and the scale of the problem is enormous and unacceptable to the Union as we have again made clear through the media and to UK governments, Police and public, during last week's RM/CWU Dog Awareness Week.
Widespread media attention was drawn by our joint campaign week and we can only hope that our messages have been penetrating and have reached a wide audience amongst the nation's dog owners.
The Health, Safety & Environment Department is also firmly of the view that around 500 – 1000 minor Dog Attack and Near Miss incidents go unreported by members and we would appeal to all CWU Reps to encourage the full reporting of incidents by members as we find in many cases (not all) after a major Dog Attack that it had been preceded by several or a number of minor non-injury, near miss or minor injury incidents which could, if reported, have flagged up the warning signs of worse problems to come, if something isn't done.
So would all please prioritise this and ensure:-
WRAP assessments and Walk Logs are up to date.
Managers are reminded of the need to refer to Royal Mail Group (RMG) Safety, Health and Environment (SHE) Management System Standard 2.7 "Management of Dog Attack Risks", raising Managers awareness of the requirements of the Safety Standard and ensuring compliance.
You can download RMG's statistical information on dog bite incidents here
Source: CWU